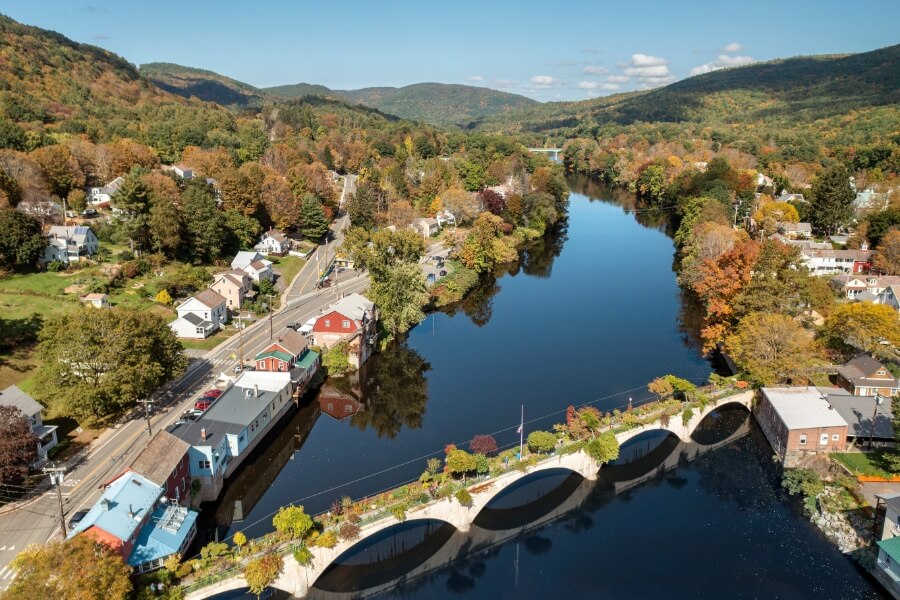 If you're looking to get away from the hustle and bustle for a bit, there are plenty of fun things to do in western Massachusetts. In fact, we think this part of the state is highly underrated!
This list will give you the best things you can do in western Massachusetts, so you can plan your next trip with confidence.
1. Smith College Museum of Art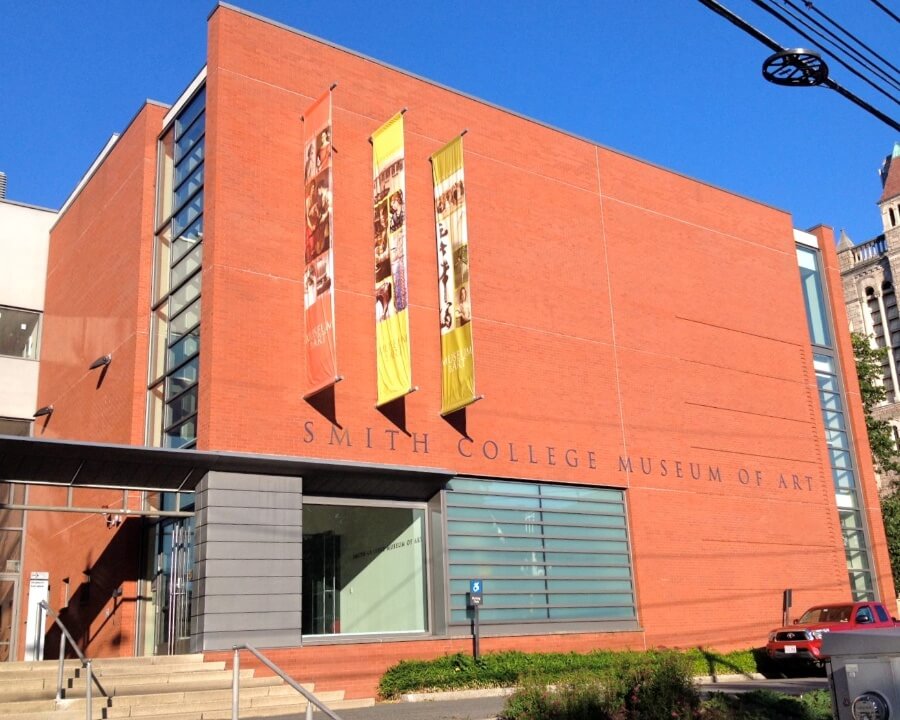 Located in Northampton, the Smith College Museum of Art is an art-lover's dream and a fun thing to do in western Massachusetts. It's home to over 27,000 works of art. The museum is most known for exhibiting 19th- and 20th-century pieces from American and European artists like Claude Monet, Gustav Courbet, George Seruat, and more.
There are tons to see, including traditional paintings, sculptures, and antiquities. Kids can get in for free, and you can easily spend the entire day appreciating the beauty on display. The museum also hosts educational programs, events, and limited-time seasonal exhibits.
Location: 20 Elm St, Northampton, MA 01063
2. Great Barrington Farmers Market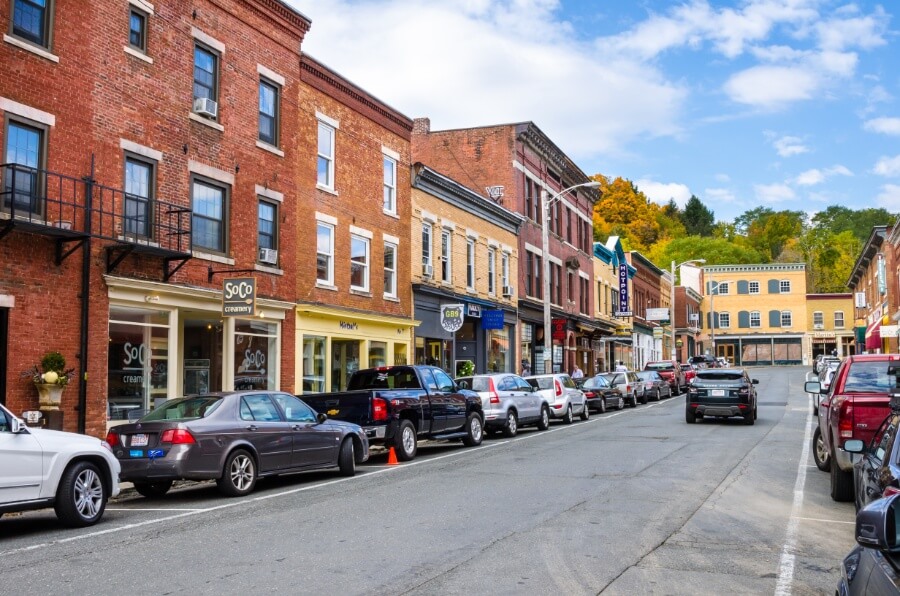 Great Barrington is a picturesque town in Berkshire County. While there are plenty of great reasons to visit the area, people from New England and beyond love to attend the Great Barrington Farmers Market
It's open every Saturday from May to November. This market is like a showcase of everything western Massachusetts has to offer.
You'll find a great selection of locally grown produce, plants, and flowers. It's also a great spot to get meats, cheeses, baked goods, and more. Great Barrington Farmers Market is your chance to see what the area's about while supporting the local community.
Location: Church St, Great Barrington, MA 01230
3. Hail to the Sunrise Park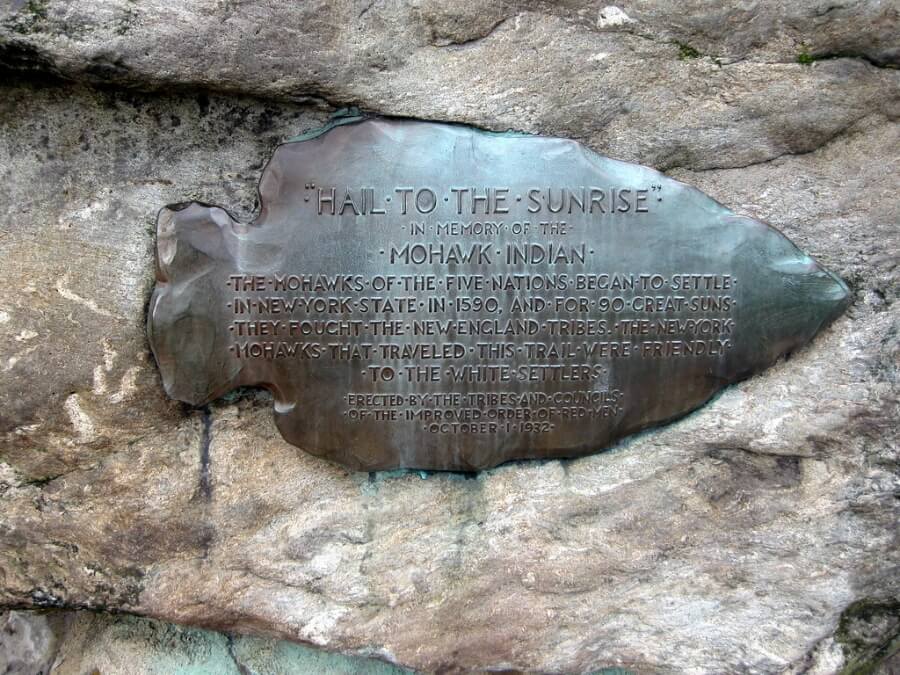 Hail to the Sunrise Park is in Charlemont, Massachusetts. It's a beautiful and well-maintained park with trails to explore. But its most notable feature is the Hail to the Sunrise monument.
This bronze statue sits on a reflecting pool surrounded by inscribed stones. It depicts a Mohawk Native American man standing on a boulder with his arms extended to greet the rising sun.
The statue was first unveiled in 1932. Today, it's a memorial to the Mohawk tribe and other Native American civilizations that lived in the western Massachusetts area.
Location: 512 Mohawk Trail, Charlemont, MA 01339
4. Herman Melville's Arrowhead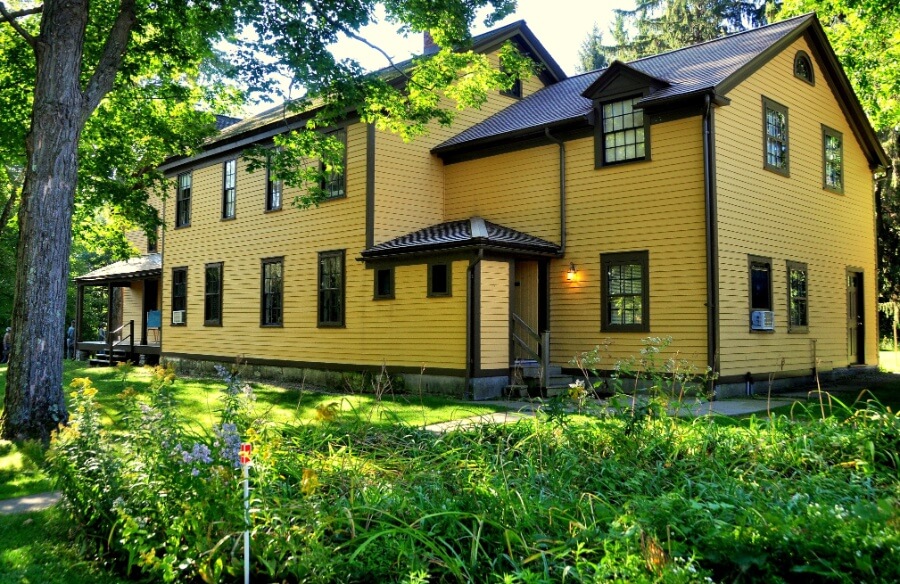 This is an interesting thing to do in western Massachusetts if you want to learn more about an American literary icon. Herman Melville is an author who most famously wrote "Moby Dick."
He purchased a 160-acre farm in Pittsfield, Massachusetts, in 1850. It's where he wrote the famous tale of the great whale, publishing his work just a year later in 1851.
Herman Melville's Arrowhead is home to a well-preserved home and several other buildings. It has hosted many famous authors, and the farm is open to guided tours for free.
Location: 780 Holmes Rd, Pittsfield, MA 01201
5. Butternut Ski Area and Tubing Center
Butternut Ski and Tubing Center is a popular spot for Bay Staters and people from all over New England. It's located in Great Barrington and is a wintertime attraction.
During the winter, snow blankets the area, making it the perfect spot for snow skiing and tubing! Race down tubing runs and enjoy one of western Massachusetts favorite pastimes. There are runs for all ages, so the entire family can enjoy the fun.
Location: 380 State Rd, Great Barrington, MA 01230
6. Hancock Shaker Village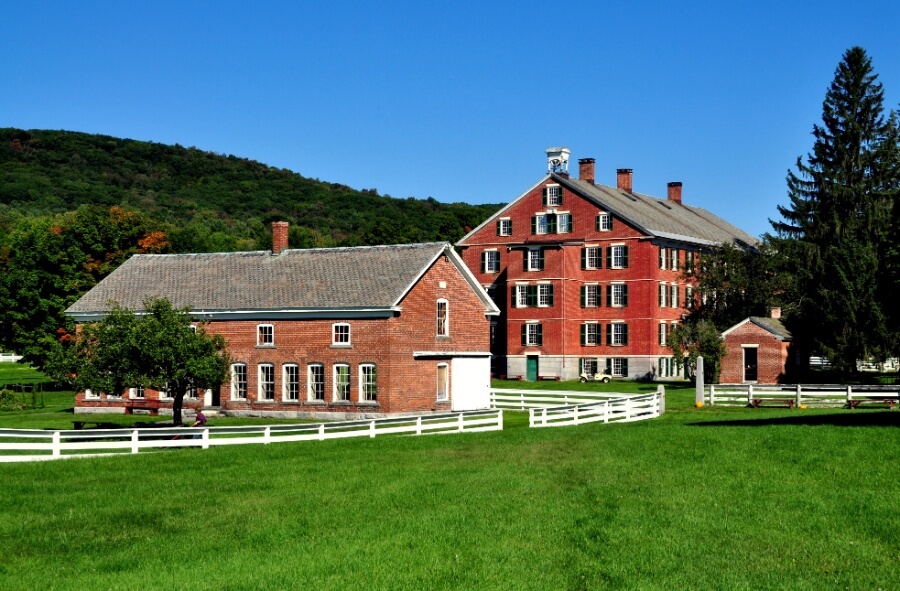 While visiting Herman Melville's Arrowhead, stop by Hancock Shaker Village. It's also in Pittsfield and is home to many historical buildings.
The area was initially settled by Shakers, a religious group that immigrated from England during the 18ths century. Many historical buildings still stand today, fully displaying the area's Shaker heritage.
Explore hundreds of acres of old buildings. You can also stop by the nearby museum, take a guided tour, go hiking, and more.
Location: 1843 W Housatonic St, Pittsfield, MA 01201
7. Catamount Aerial Adventure Park
If you're a thrill seeker looking for things to do in western Massachusetts, this could be your answer. Catamount Aerial Adventure Park features climbing platforms, ziplines, and other adrenaline-pumping activities.
There are more than nine separate trails and over 100 different challenges. Great for families and adventurers of all ages, it's a nice getaway that will help you get close to nature while doing something outside the box.
Location: 17 Catamount Rd, South Egremont, MA 01258
8. Great Awakening Brewing Co
Need a spot to relax and enjoy good vibes in western Massachusetts? Great Awakening Brewery Co is worth a visit.
Located in Westfield, this brewery has a lot to offer. Of course, you can enjoy craft brews created in-house. The brewery also offers a full menu, making it a popular hang-out spot for those looking to enjoy good food, great drinks, and memorable company.
There's also an outdoor garden, games, and a myriad of activities. Enjoy a beer and unwind.
Location: 77 Mill St Suite 150, Door F & H, Westfield, MA 01085
9. Six Flags New England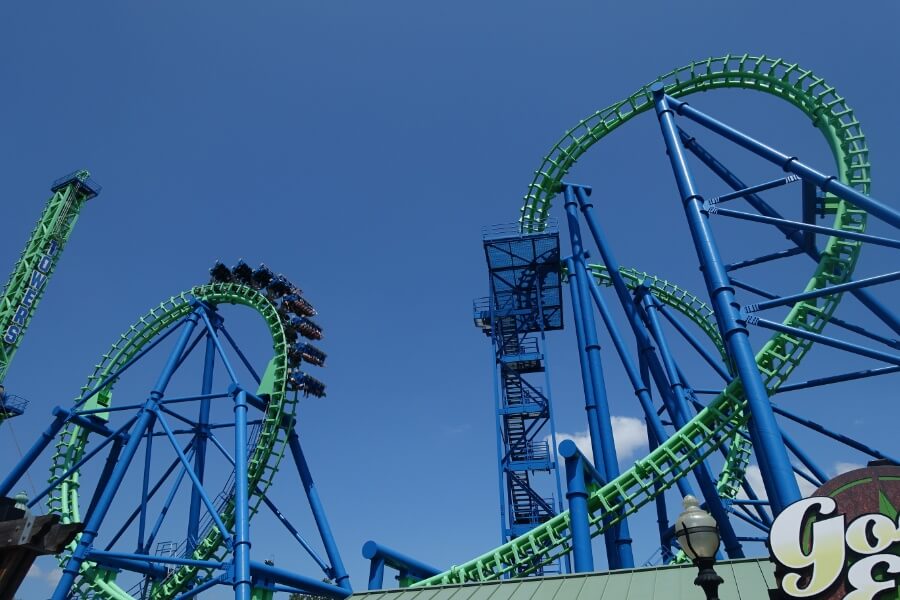 Who doesn't love theme parks? Six Flags has about 27 locations throughout North America, but the New England location is one of the most beloved. It's in Agawam and is home to many popular attractions.
There are rides and activities for everyone, but some of the most popular include Superman the Ride, the Wicked Cyclone, the Joker, and Pandemonium.
Of course, you don't have to go on stomach-churning rides. There are also shops, restaurants, and cool hang-out spots against the backdrop of beautiful western Massachusetts.
Location: 1623 Main St, Agawam, MA 01001
10. Three Sisters Sanctuary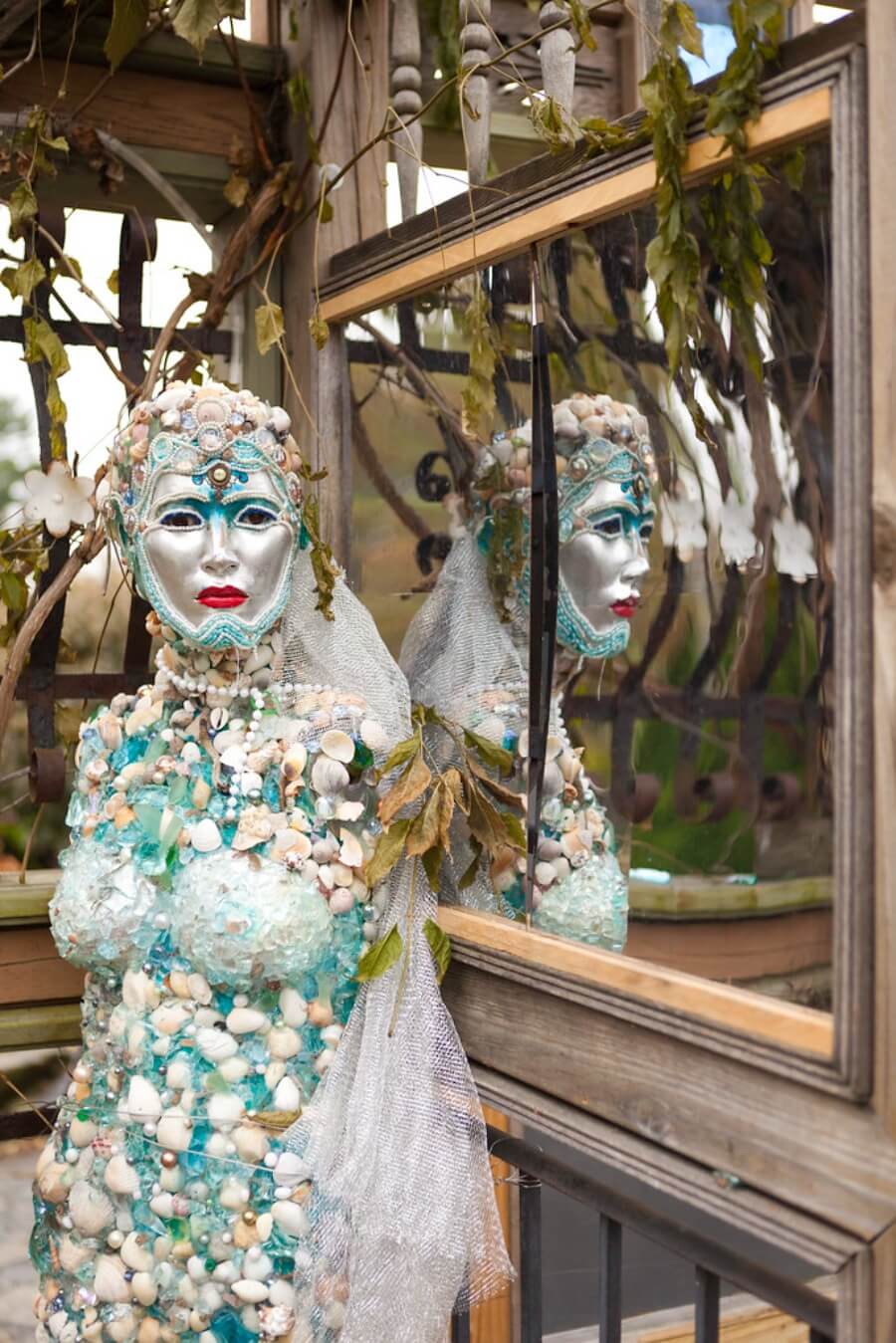 Three Sisters Sanctuary has an appropriate tagline: Where art and nature merge. This western Massachusetts attraction is in Goshen, and it's most known as a place that inspires artists and art lovers.
It's a whimsical place where artists take full advantage of the surrounding nature to create breathtaking pieces. From sculptures made of recycled materials to an old-school barn adorned with art, there's a lot to see. Everything is eclectic and quirky, making it a memorable excursion in the area.
Location: 188 Cape St, Goshen, MA 01032
11. Metacomet-Monadnock Trail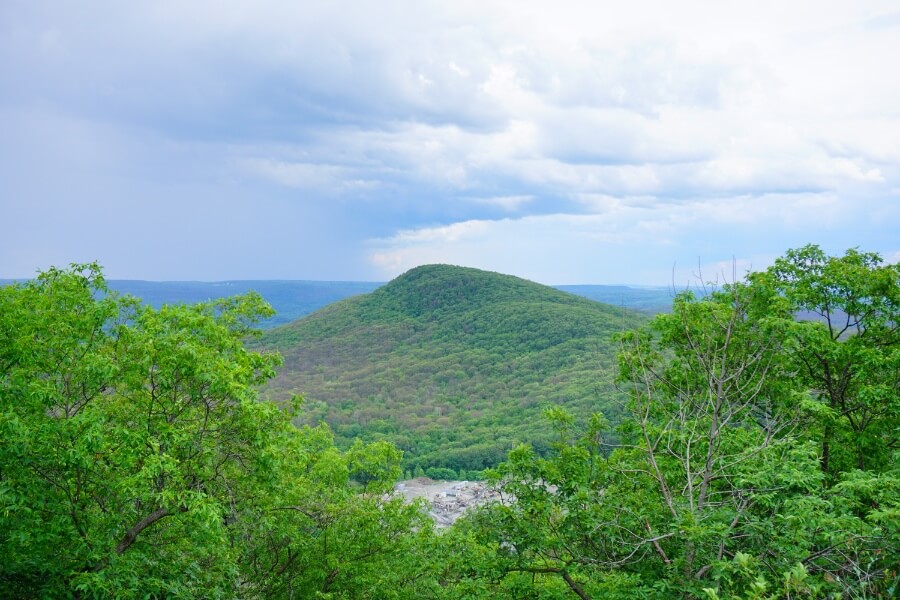 Metacomet-Monadnock Trail is in Mt. Holyoke Range State Park. The entire trail is massive, spanning 114 miles. It traverses the Pioneer Valley region.
Many people stick to the 14-mile segment known as the M-M Trail. It's accessible via Amherst at the Notch Visitor Center.
If you're looking for things to do in western Massachusetts that are a bit more active, you should definitely consider this beautiful trail. During your trek, you'll see New England's nature at its finest. See stunning views as you navigate the challenging terrain.
Location: 42.2674333083852, -72.63420472883597
12. Jiminy Peak Mountain Resort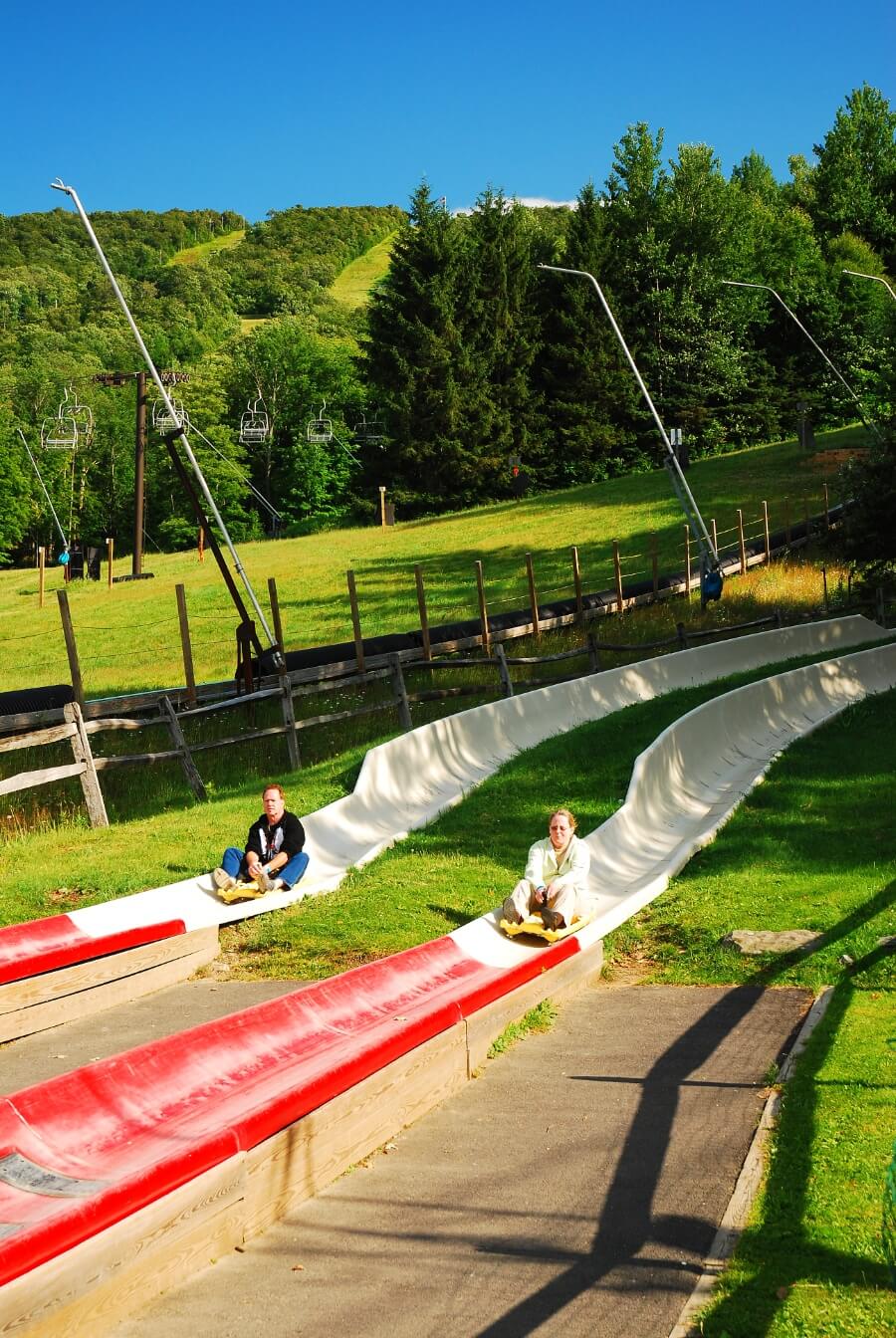 Located in Hancock, Jiminy Peak Mountain Resort has everything you could ever need for a weekend getaway or week-long retreat in western Massachusetts. It's surrounded by nature, giving you a reprieve from the city. But the resort can be as calming or boisterous as you want.
There are activities for the entire. You can go mountain biking or ride on the rollercoaster during the summer. In the winter, it's all about skiing and snowboarding.
The resort itself is also home to many shops and restaurants. You can also book excursions or participate in classes.
Location: 37 Corey Rd, Hancock, MA 01237
13. Berkshire Botanical Garden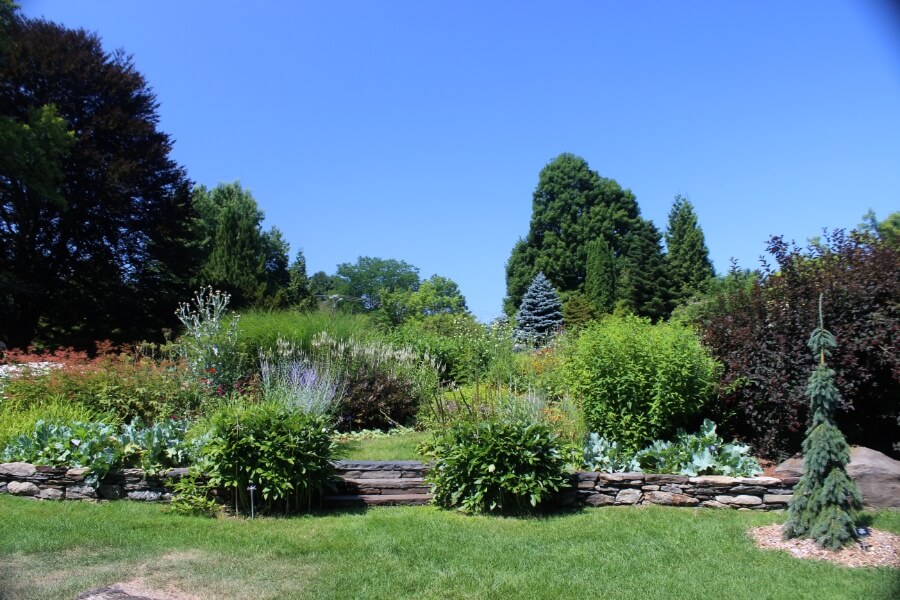 Berkshire Botanical Garden is a must-see if you're a fan of plants and wildlife. It's in Stockbridge and offers 24 acres of natural beauty to enjoy.
The gardens are well-maintained and feature a wide variety of colorful plants. Come at the right time, and you're bound to see fragrant flower blooms, thriving greenery, and more.
The botanical garden is also a popular event spot. Many go there to take yoga classes, tours, learn about botany, and more. Check out the event calendar, and you can swing by for a concert or festival.
Location: 5 W Stockbridge Rd, Stockbridge, MA 01262
14. Shelburne Falls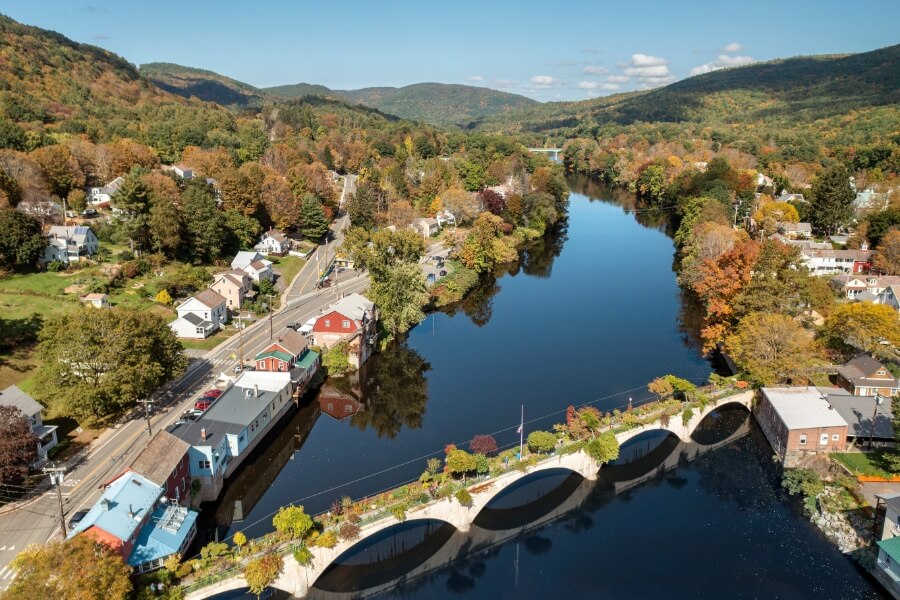 Shelburne Falls is a historic village in Franklin County. It's a beautiful area that's rich in culture and history. Many visit to see hundred-year-old buildings and learn more about the area's past.
The town has many gorgeous murals, and it's the epitome of a picturesque New England town. Take the trolley to see every corner of Shelburne Falls. Then, stop at quaint shops and restaurants.
Shelburne Falls also has great natural sites, including glacial potholes and well-preserved lands.
Location: 42.604251255295964, -72.73930270835113
15. The Mount, Edith Wharton's Home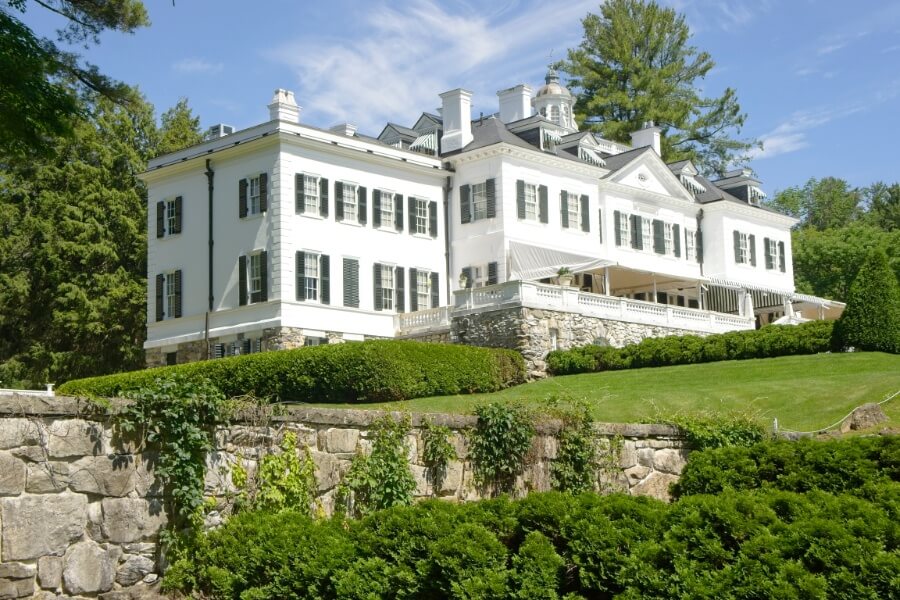 Edith Warton is another famous author that had a big presence in western Massachusetts. She's most known for her novels "The Age of Innocence" and "The House of Mirth."
Warton bought a home in Lenox, Massachusetts. Dubbed "The Mount," it was erected in 1902. You can visit the house today and take a tour to see historical artifacts. The surrounding grounds are also beautiful, making it the perfect photo spot.
Location: 2 Plunkett St, Lenox, MA 01240
16. Ashintully Gardens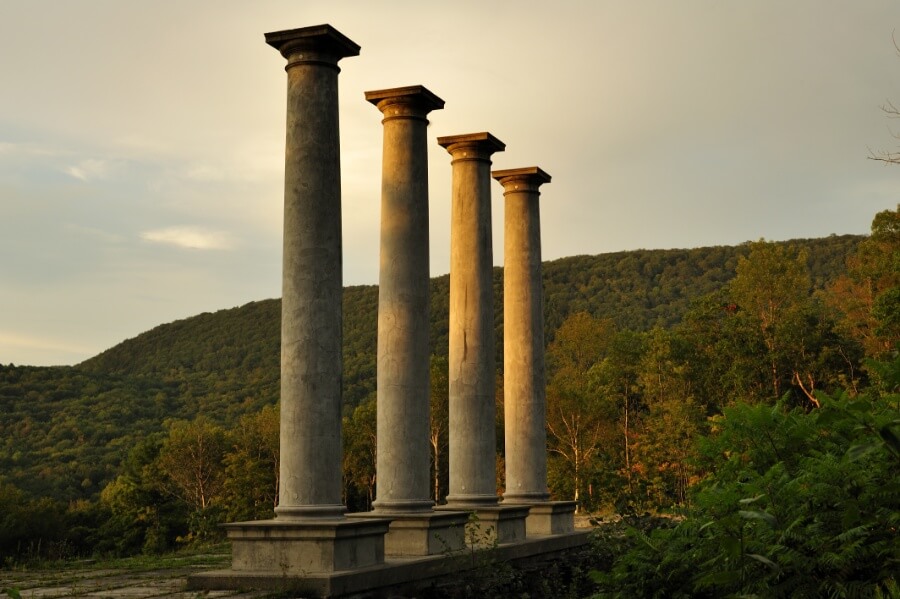 The Ashintully Gardens are in Tyringham, and the property is stunning. It features expansive grassy plains, bubbling brooks, and many trails to explore.
The infamous Marble Palace is one of the most popular sites in Ashintully Gardens. Once a sprawling mansion built by a New England elite family is now nothing more than ruins. You can follow the trail to see what's left of the supposedly cursed estate: Four Doric columns.
The rest of the property is equally interesting. It has well-maintained gardens, historic barns, and plenty of natural wildlife.
Location: 42.215322401524745, -73.17697117502442
17. Berkshire Museum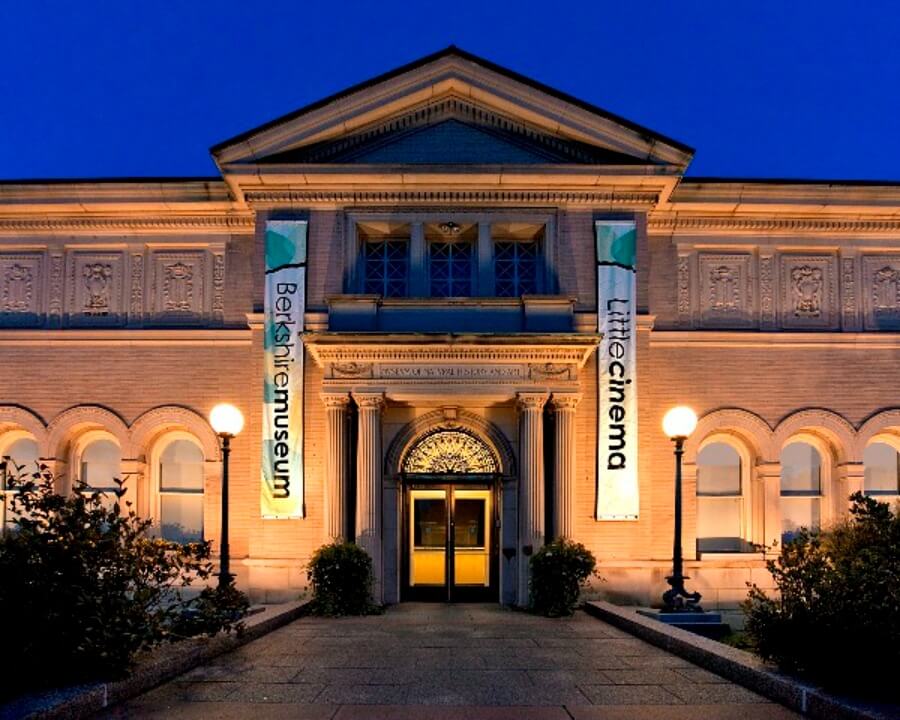 The Berkshire Museum in Pittsfield has amazing exhibits that put the history of the Berkshires on display for all to see. This museum doesn't cater to a specific art or medium. There's a ton of variety, making it a great thing to do in western Massachusetts for almost anyone.
It offers a healthy mix of art and photography with tons of history. You'll also find educational science pieces and geology displays. It's impossible to name all the highlights of the Berkshire Museum, but it's an often-visited destination that keeps the history and culture of the area alive.
Location: 39 South St, Pittsfield, MA 01201
18. Shakespeare & Company
Ask any Bay Stater who loves theater, and they'll tell you there's nothing better than Shakespeare in the Berkshires. Shakespeare & Company is a live theater company that performs plays by some of the greatest playwrights in history. That includes William Shakespeare, Tennessee Williams, and more.
There are four Shakespeare & Company theaters in western Massachusetts. You can see a play in the New Spruce Theatre, the Tina Packer Playhouse, the Elayne P. Bernstein Theatre, and the Roman Garden Theatre.
Whether you're a literary enthusiast or not, these productions are exciting and full of life.
Location: 70 Kemble St, Lenox, MA 01240
19. The Amazing World of Dr. Seuss Museum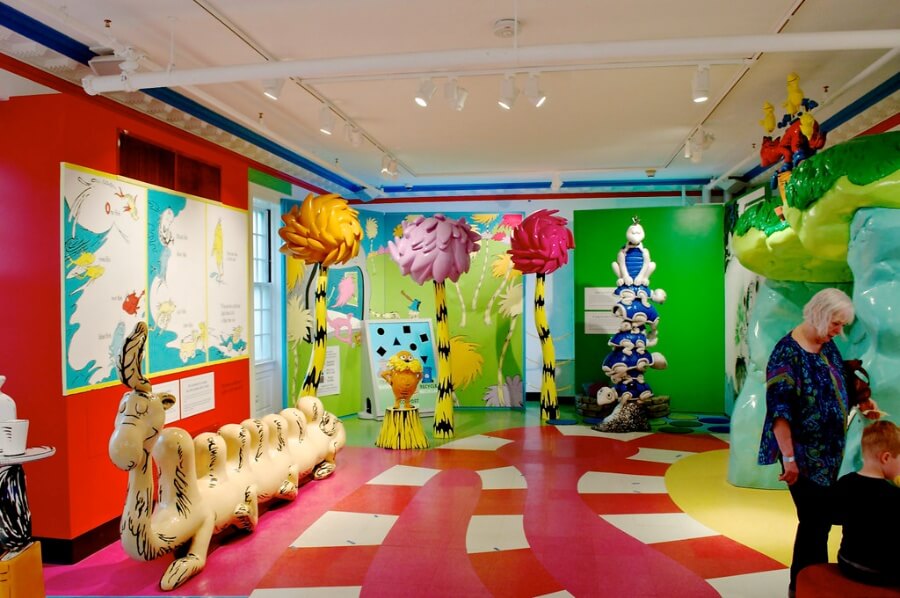 Did you know that Dr. Seuss was born and raised in Springfield? This famous author's official name is Theodor Geisel, but generations know him as Dr. Seuss, the author with a distinct literary and artistic style.
The Amazing World of Dr. Seuss Museum is dedicated to the author's life work. Thanks to the colorful artwork and exhibits, it's a kid's dream. But many adults who visit get to relive their younger years in a wave of nostalgia.
The author's work is brought to life in many beautiful ways, giving you a memorable way to learn about the whimsical world that continues to captivate readers.
Location: 21 Edwards St, Springfield, MA 01103
20. Mahaiwe Performing Arts Center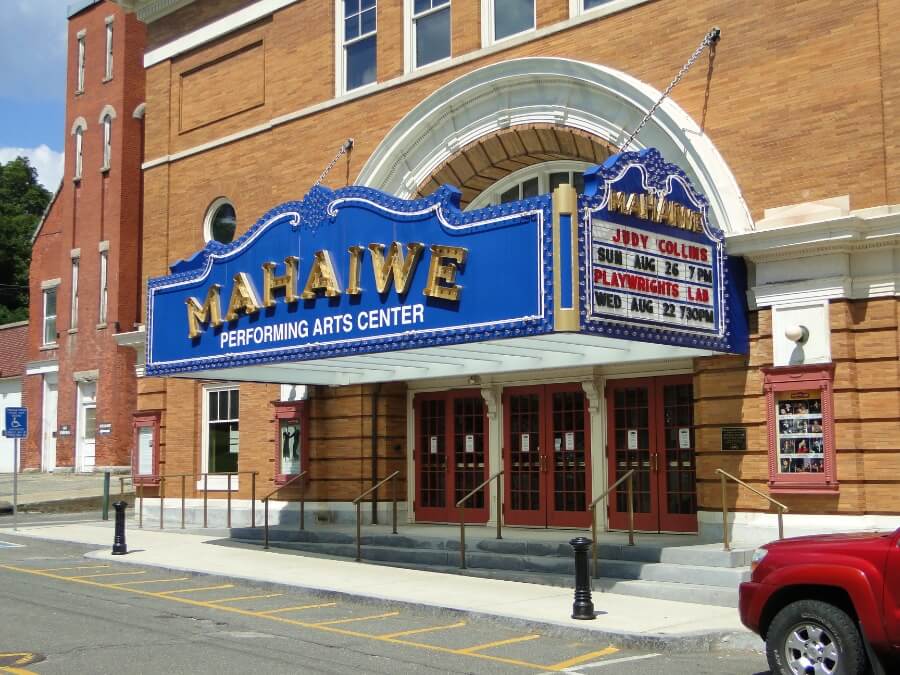 The Mahaiwe Performing Arts Center is in Great Barrington, making it a great attraction in western Massachusetts. It's been around since 1905 and has entertained the community for over a century.
The building is beautiful, and many of the stunning architecture and design elements from decades ago remain. Today, the Mahaiwe Performing Arts Center hosts events throughout the year.
Check out the performance calendar for everything from Broadway-style plays to live music concerts.
Location: 14 Castle St, Great Barrington, MA 01230
21. Eric Carle Museum of Picture Book Art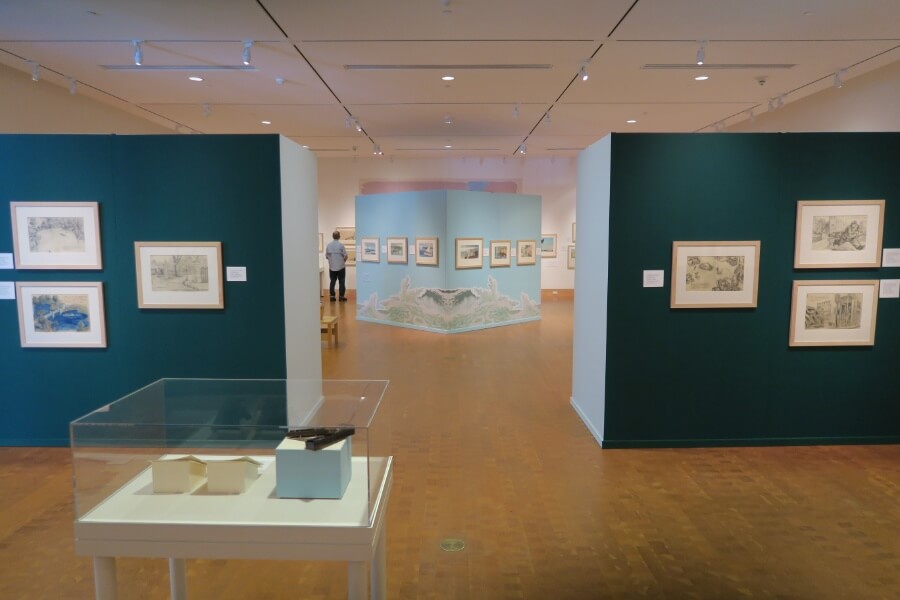 Many famous writers and artists spent time in Western Massachusetts, and there are plenty of places to learn about them. The Eric Carle Museum of Picture Book Art is yet another example! You'll likely remember his work, even if the name doesn't ring a bell.
Eric Carle is most famous for the children's book "The Very Hungry Caterpillar."
Parents and kids can immerse themselves in Eric Carle's artwork at this museum. Adults can relive their memories while children interact with the bright colors and whimsical designs they love! The museum is in Amherst and holds an annual event in March.
Location: 125 W Bay Rd, Amherst, MA 01002
22. Bridge of Flowers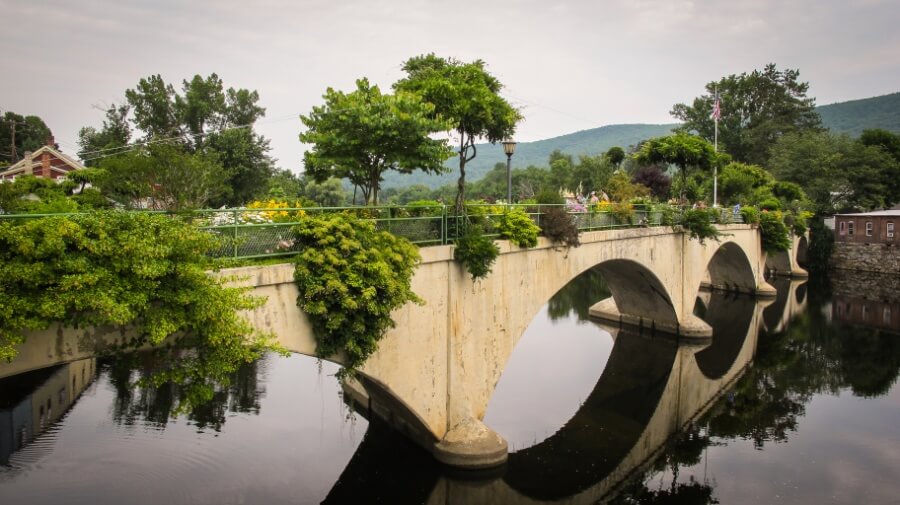 The Bridge of Flowers is a must-see attraction in Shelburne Falls. It's a simple excursion, as it's nothing more than a small footbridge over the Deerfield River. It connects Shelburn and Buckland.
The bridge used to be an important connection for people, but it became obsolete after the construction of the nearby trolley bridge in 1908. In 1929, the Shelburne Fall Women's Club financed its transformation.
Between April and October, the Bridge of Flowers is covered in bright, fragrant blooms. It's a sight to behold, and the flowering plants and shrubbery make the bridge a gorgeous photography spot.
Location: 22 Water St, Shelburne Falls, MA 01370
23. Cummington Fair
The Cummington Fair in Cummington is a popular attraction that occurs every August. While county fairs are nothing new in most of the country, the Cummington Fair is special.
It's a traditional fair with live music, horse shows, many vendors, and plenty of great food. The festivities have been going on since 1869, and the fair is more popular than ever.
If it's August and you're looking for things to do in western Massachusetts, this is a must-see to learn about the area and meet people who strive to keep the traditions of the area alive.
Location: 97 Fairgrounds Rd, Cummington, MA 01026
24. Naismith Memorial Basketball Hall of Fame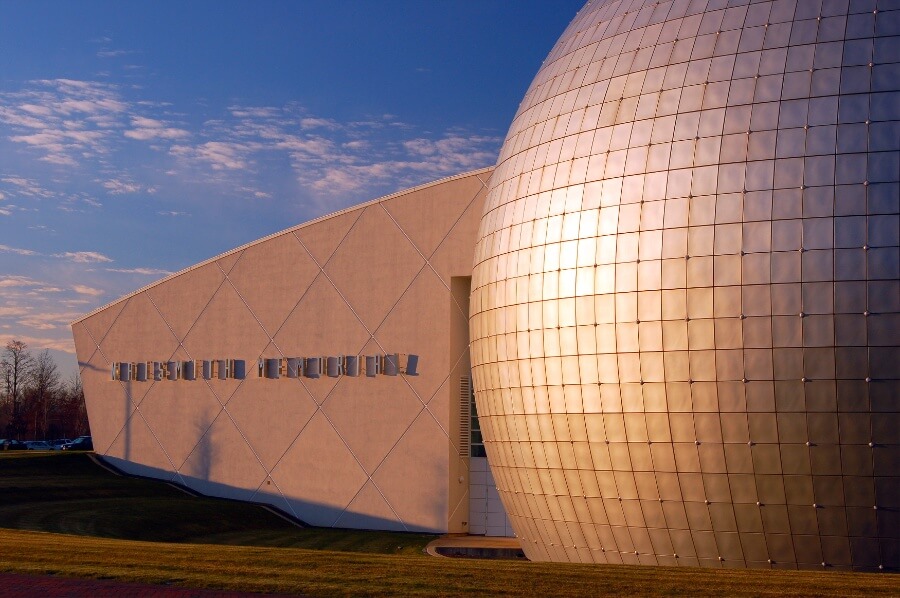 The Naismith Memorial Basketball Hall of Fame is in Springfield, Massachusetts. It's a fun place to visit for kids and sports fanatics.
Those who love basketball can relive some of the NBA's most iconic moments. Meanwhile, younger visitors can have fun with the many interactive exhibits. Shoot some hoops, check out relics from the past, and put your skills to the test.
When you drive through Springfield, it's hard to miss the Naismith Memorial Basketball Hall of Fame. The building has a massive dome and a basketball-topped landmark tower!
Location: 1000 Hall of Fame Ave, Springfield, MA 01105
25. Hot Air Balloon Ride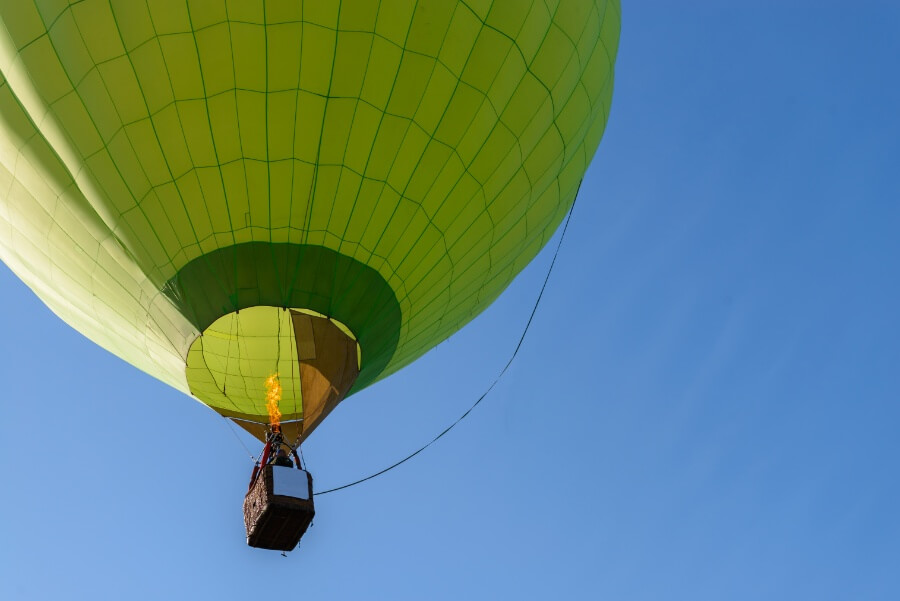 There's nothing more breathtaking than seeing the beauty of western Massachusetts from a hot air balloon. It's a great way to take in the sights, enjoy the sunset, and see everything this beautiful region offers.
Aerostat Promotions does hot air balloon rides in Amherst and Northampton. They do both sunrise and sunset rides. Even if you don't go for a ride yourself, keep your eyes on the sky when traveling through western Massachusetts. You may see these colorful balloons dotting the sky.
26. Crab Apple Whitewater
If you're looking for fun things to do in western Massachusetts and like a rush of adrenaline, head to Crab Apple Whitewater Inc in Charlemont. Crab Apple is a well-established company that made its start in Maine. However, it moved to western Massachusetts in 1989 and quickly became a fun spot for people wanting to roam Deerfield River.
You have several options for what type of adventure you want. Choose between Class I and Class IV rapids, or ride a group raft.
Deerfield River is a gorgeous natural feature of the region, and several spots have thrilling rapid waters.
Location: 2056 Mohawk Trail, Charlemont, MA 01339
27. Ramblewild Adventure Park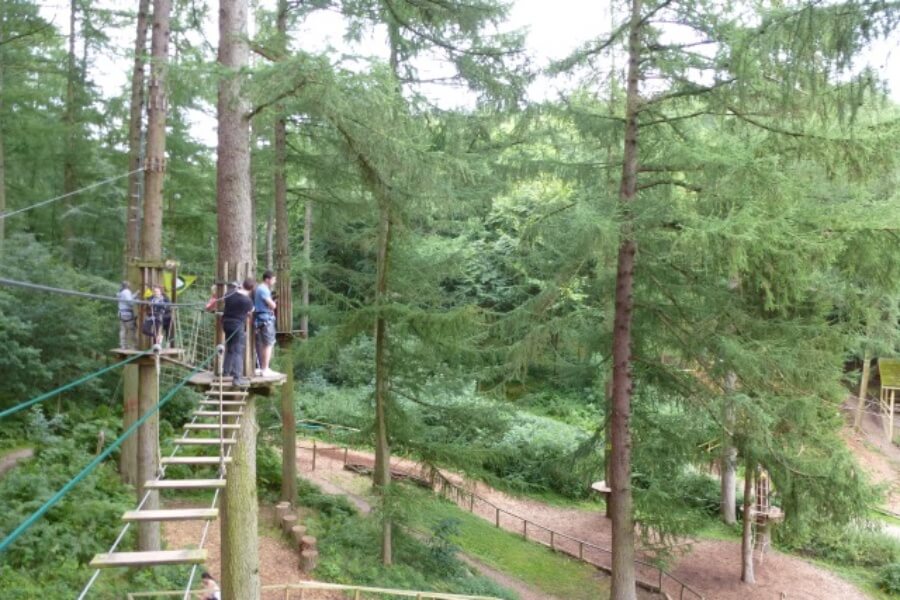 Ramblewild Adventure Park is in Lanesborough and offers a mix of thrills and natural beauty. As part of the Berkshires, you get all the wildlife and lush vegetation you could ever want. Ramblewild allows you to explore nature's beauty from a new perspective.
Linking the enormous trees are several ropes courses. It's a physically challenging activity but suitable for adults and kids alike. Conquer every course, complete the challenges, and appreciate the beauty of nature while you do it!
Location: 110 Brodie Mountain Rd, Lanesborough, MA 01237
28. Norman Rockwell Museum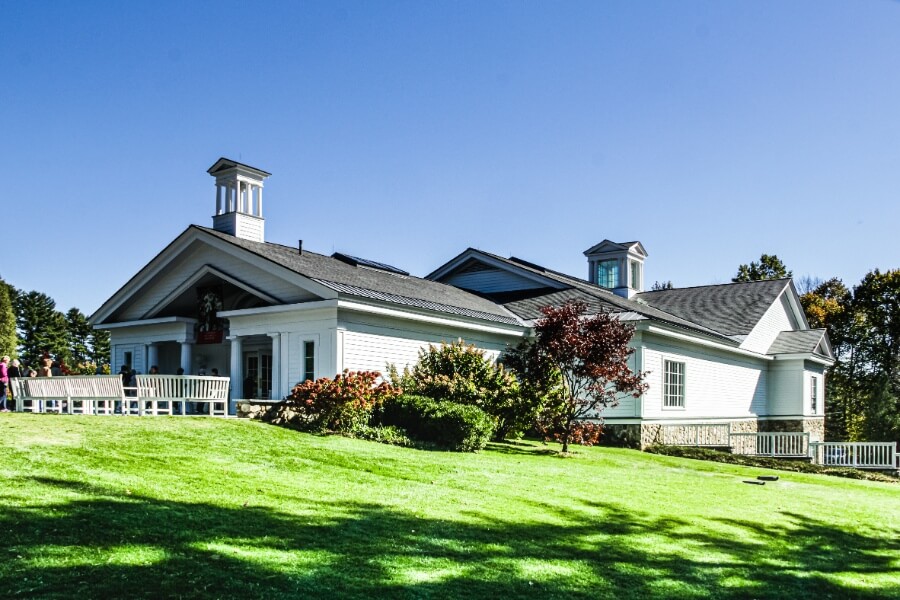 Norman Rockwell is a famous American painter and illustrator who spent many years in Massachusetts. He died in Stockbridge, and the Norman Rockwell Museum honors his life's work.
The museum is on a 36-acre campus devoted to the artist's creation. Not only can you see original artwork inspired by everyday life in western Massachusetts, but you can also enjoy seasonal exhibits.
Location: 9 Glendale Rd, Stockbridge, MA 01262
29. Zoar Outdoor Adventure Resort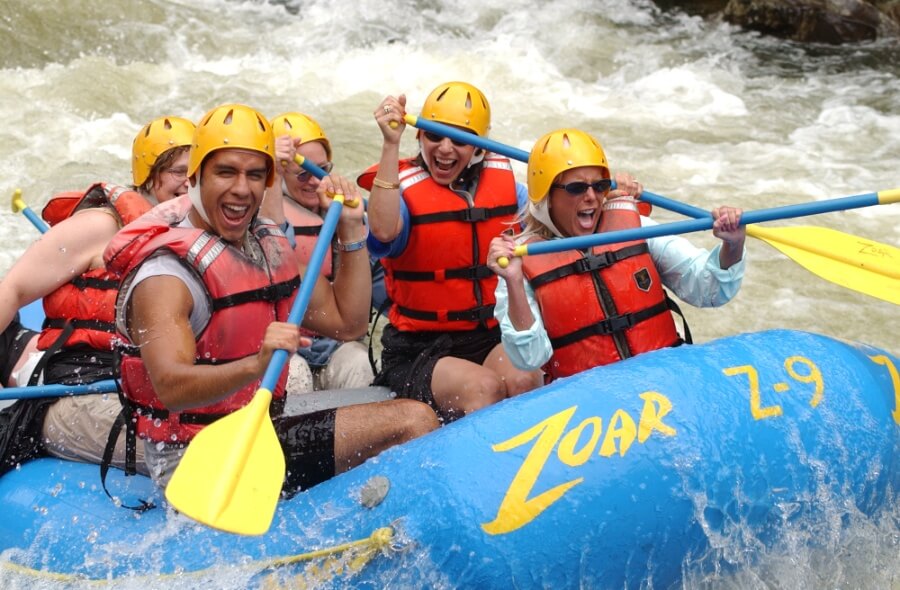 Zoar Outdoor Adventure Resort in Charlemont has tons of outdoor activities, making it one of the best things to do in western Massachusetts. One of the most popular attractions at this resort is kayaking. You and your family can kayak, canoe, or raft through a section of the Deerfield River.
Alternatively, you can try ziplining and many other outdoor activities. There's plenty to do and many ways to have fun.
The resort is popular among Bay Staters who want to sleep under the stars as they camp. But many great lodging options keep you close enough to the outdoor festivities.
Location: 7 Main St, Charlemont, MA 01339
30. Kripalu Center for Yoga & Health
There's no better place to center yourself with yoga than with the natural beauty of western Massachusetts as your backdrop. The Kripalu Center for Yoga & Health offers classes throughout the day. Many also visit to participate in multi-day yoga retreats.
You'll learn from some of the nation's best Yoga instructors during your stay. They can help you learn new meditation techniques while perfecting your skills. With an inspiring setting like western Massachusetts, it's a freeing experience that will help you connect with your inner self.
Location: 57 Interlaken Rd, Stockbridge, MA 01262
31. Ventfort Hall Mansion and Gilded Age Museum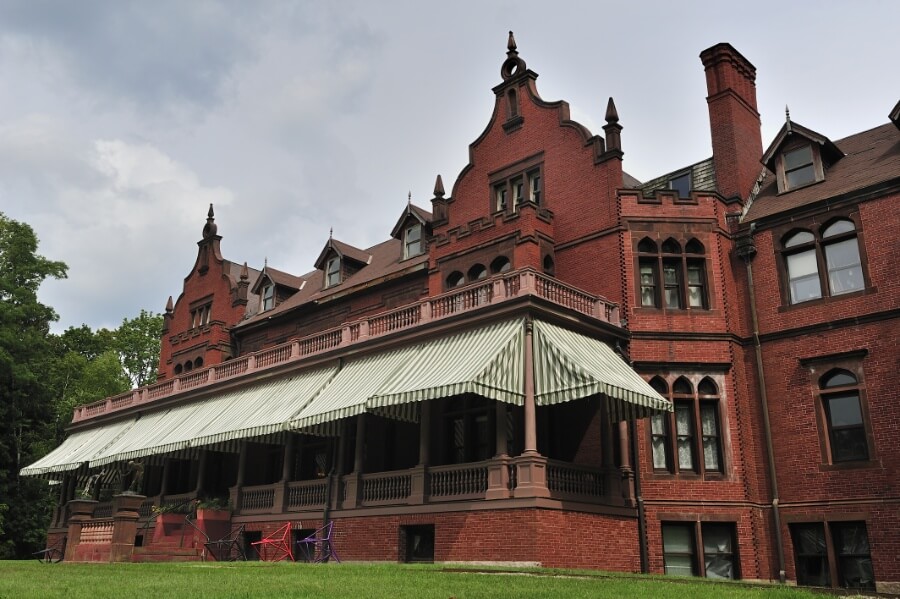 The Ventfort Hall Mansion and Gilded Age Museum is a masterpiece of late 18th-century architecture. It was originally built for famous banker J.P. Morgan's sister. Then, it became a popular resort.
Today, it's on the National Register of Historic Places and home to a museum about the prosperous Gilded Age. In the museum, you can learn about the period, attend talks, and more. Ventfort Hall is known for hosting many events throughout the year.
One of the most popular is the Murder Mystery Dinner Theater. Music shows, and lectures are a big hit, too.
Location: 104 Walker St, Lenox, MA 01240
Wrapping Up
Now that you know the best things to do in western Massachusetts, it's time to pick your favorites and make the trip! It doesn't matter if you're going for a weekend or an extended getaway, there's plenty for you and your family to do.
If you have any suggestions on how we can make this list better, let us know! We love getting feedback from our readers.