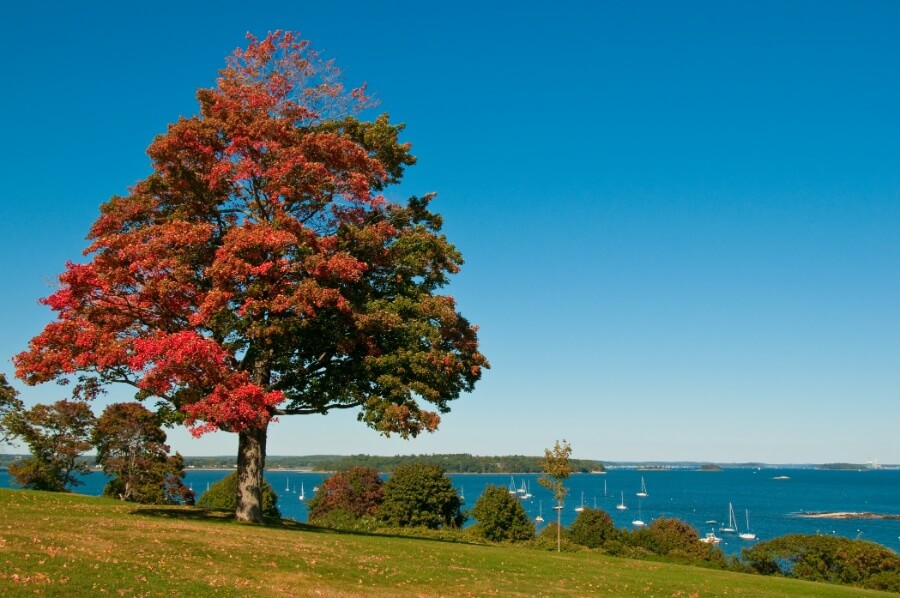 Visiting Portland, Maine in the fall is something everyone should do at least once. This city already has a special kind of charm to it, but that gets taken to a whole new level when autumn begins.
This list of things to do in Portland in the fall will help you plan your next trip to the area. Trust us, you'll be quite happy with what you find!
1. Experience Oktoberfest
Beer lovers rejoice! Portland's annual Oktoberfest is a huge event that attracts crowds from around the country. It's a celebration of all things beer and German culture.
It occurs in September, and a ticket to the event gives you access to over a hundred craft brews and ciders. It's a great way to taste what some of Maine's finest brewers create.
But Oktoberfest is about more than beer. You can also get your fill of great food, enjoy live music, and more.
2. Get Your Last Lobster Of The Season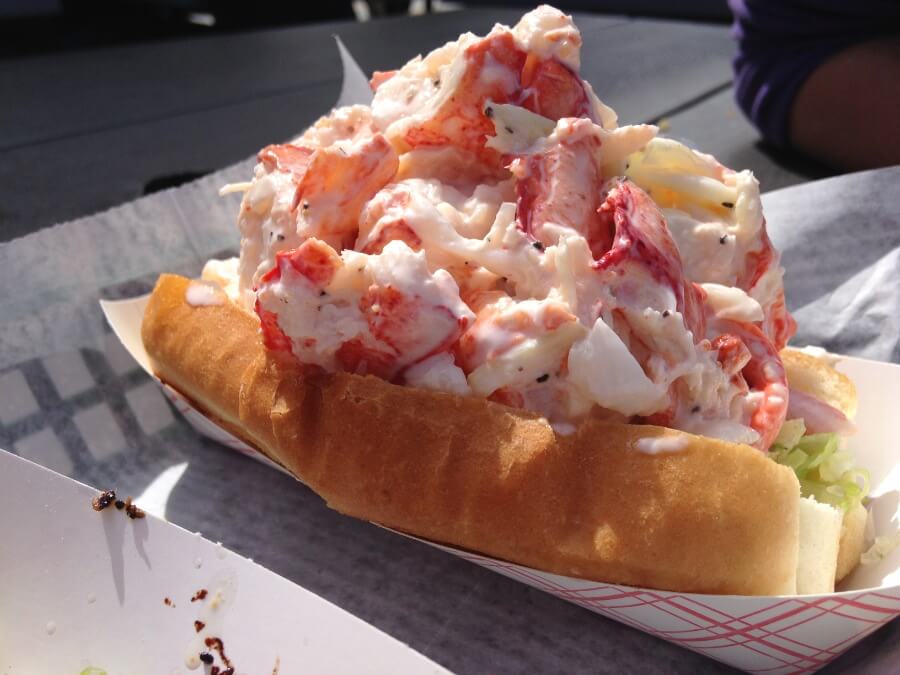 Portland, Maine is home to some of the finest lobsters around! The city is the state's culinary hub, and your trip to this great city is not complete without a taste of lobster.
Technically, fishermen harvest lobster throughout the year. However, they catch in smaller quantities once the winter season rolls around. As a result, fall is one of the last times you can get lobster before the peek season ends.
There's no shortage of restaurants serving lobster in Portland during the fall months. Best of all, you can get it how you want! Get the steamed lobster with all the fixings, or try something unique, like lobster chowder, rolls, or fritters. Either way, you won't regret it!
3. Donuts & Cider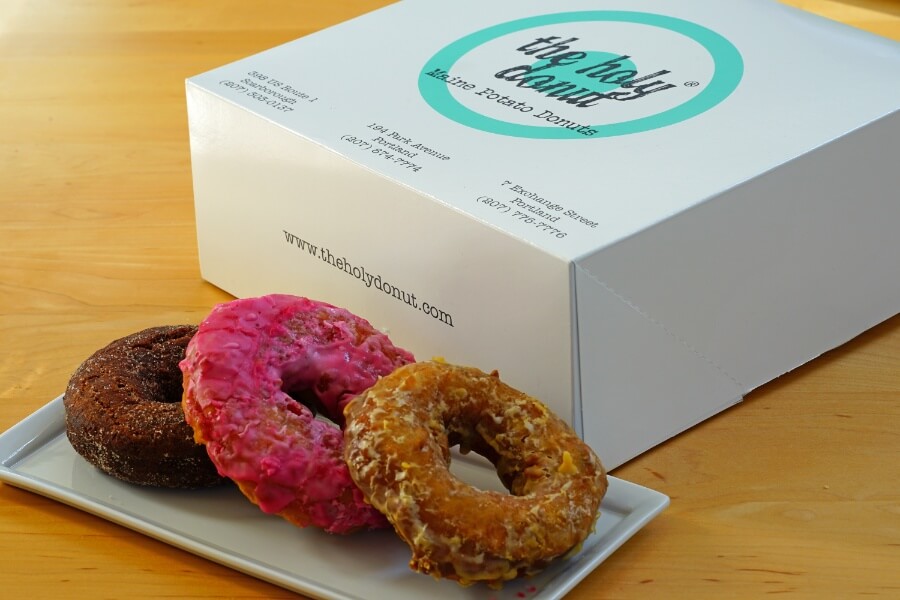 Nothing says fall in Portland, Maine more than a warm donut and flavorful cider. You can get these treats year-round. However, there's something special about what brewers and bakers make during autumn.
Fall is when mouth-watering flavors like pumpkin spice and caramel apple come out in full force! Visit one of the many donut shops to get your fill, and set up shop outside while you appreciate the beauty of the changing leaves.
There are plenty of places to get donuts and cider. One popular spot in Portland is The Holy Donut. With so many seasonal flavors to choose from, you're sure to feel the fall spirit.
4. Visit A Haunted House
Like other cities in Maine, Portland has a rich history. Countless historic buildings continue to stand over a hundred years after their construction. They're a relic of the past, and many legends come with a history like that!
Portland is a popular destination for ghost hunters looking to experience something paranormal. You can visit a haunted house or tour multiple haunted locations in one trip.
In Portland, there are a few standout haunted locations that are especially spooky in the fall. The most well-known is the McLellan-Sweat house on High Street. It's said to be haunted by both a man and a woman. It currently serves as a museum.
5. Take A Walk In The Fore River Sanctuary
Fore River Sanctuary is a beautiful escape not too far outside the city center. It's a haven for the people of Portland and well worth the visit.
There are a total of 5.6 miles of hiking trails, making it a great outdoor activity in the fall. It's your chance to surround yourself with the beauty of nature and feel those freshly fallen leaves crunch under your feet. The scenery is breathtaking, and the sanctuary is a nice reprieve from the hustle and bustle of Portland.
There's plenty to see at Fore River Sanctuary, but one of its most popular stops is Jewell Falls. It's Portland's only natural waterfall.
6. Visit The Pumpkin Patch By The Sea
Here's an activity you can do with the entire family. Pumpkin Patch by the Sea is an annual fall event that occurs at Alewive's Brook Farm. It's just outside of Portland to the south in Cape Elizabeth.
Pumpkin Patch by the Sea is a festive event where you can pick your own pumpkins. Find the perfect gourd for carving, or pick a few up for homemade recipes.
Of course, there are plenty of things to do beyond pumpkin picking. Kids can participate in many games and activities. It's a family-friendly location with plenty to do, making it a great day getaway.
7. Check Out Happy Trolleyween At Seashore
The Happy Trolleyween event is a must-see! It's an annual celebration that occurs in Kennebunkport. Kennebunkport is about a half-hour drive from Portland, making it an easy stop on your trip.
Happy Trolleyween takes place at the Seashore Trolley Museum. This museum is a great destination to learn about mass transit vehicles. But during the fall, Happy Trolleyween turns the museum into a place for trick-or-treating.
You're encouraged to come in full Halloween costume! Kids can get their fill of candy from the trick-or-treat stalls. There are also fun activities like the ghost treasure hunt.
8. Participate In The Halloween Bar Crawl
Fall is also known as the spooky season, and there's no better place to enjoy it than in Portland, Maine. While kids have many fun things to do, this activity is exclusive to adults!
During the Halloween Bar Crawl, adults roam the city in full costume. Dress up for plenty of photos while you visit five or more bars in the area.
Many bars participate in the crawl. With a ticket, you're entitled to two drinks or shots.
It's a great way to have fun, meet other people, and see what some of the finest bars in Portland have to offer.
9. Go On A Food Tour
If you're more of a foodie than a beer connoisseur, you can take a food tour. Portland does a three-hour food tour that lets you enjoy some of the best cuisines in the state! It's a seasonal event with tickets selling out fast, so make sure to book your spot as soon as you know you're visiting the area.
The tour is for people 21 and over because it does include craft beers and cocktails. You'll visit many restaurants, bakeries, and eateries during the tour. You'll try local produce, dishes, desserts, and drinks made by talented artisans.
10. Visit The Farmers' Market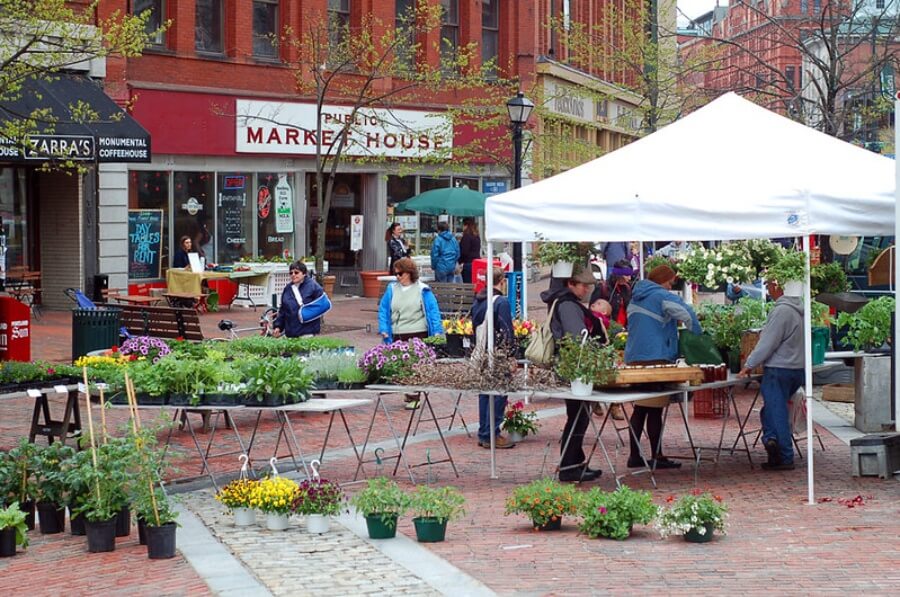 Portland's Farmers' Market is a place to immerse yourself in this city's culture. The farmers' market is a tradition that dates back to 1768. It's still going strong, and it's more popular than ever.
The Market opens every Wednesday and Saturday during the fall. It's open until mid-November, giving you plenty of time to see what it's all about.
Taste locally-grown produce, get a bite to eat, and see what some of the vendors have on offer. Most vendors accept credit cards, so you can leave the cash behind. Shop to your heart's content and get a taste of Portland like never before.
11. Pick Some Apples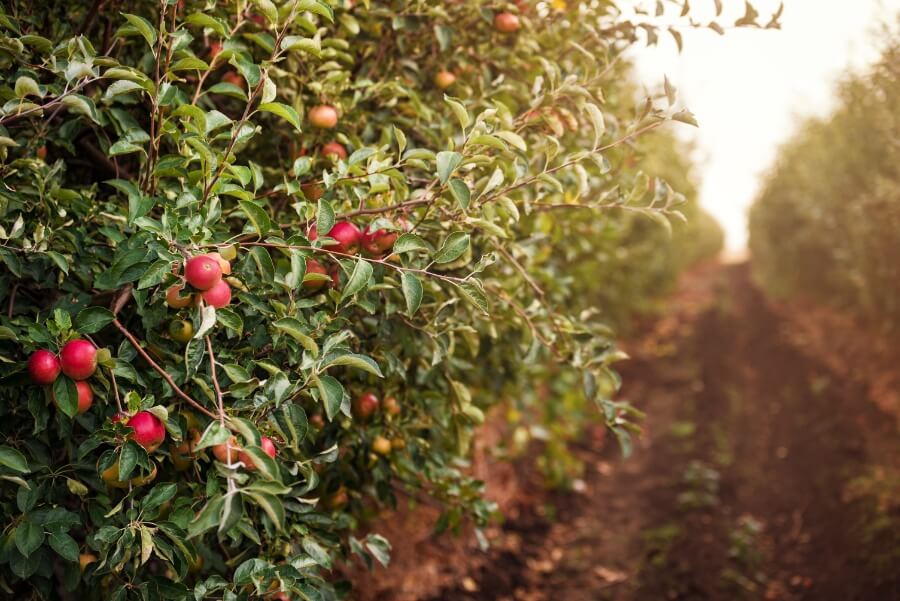 Here's another popular thing to do in Portland, Maine during the fall. The city's mild climate makes it perfect for these fruit trees. The trees produce mountains of fruit that you can take home every fall. Apple season usually lasts from mid-August to November.
There are several apple orchards in Portland. One of the most popular is Sweetser Orchard. The pick-your-own activity is a hit among locals, and it attracts people from outside Maine thanks to its sweet fruits and even sweeter desserts.
When you're done picking, you can get a carton of fall cider or explore the shop to buy locally-made goods like honey, preserves, and more.
12. Brave The Trail Of Terror Haunted House
We already know that Portland, ME is renowned for its haunted houses and spooky surroundings during the fall. Well, some establishments take those spooky vibes to new heights. If you visit Portland in the fall and need something to do, you can stop by the Aquaboggan Water Park in Saco.
It's about a 20-minute drive away from Portland's city center. During the day, it's a great way to beat the heat and have fun. But come nightfall, you can get a ticket for the Trail of Terror.
The event is for adults only. As you make your way through the trail, you'll see ghosts and plenty of frights. The theme changes every year, so you never know what you'll get until you step foot in the park!
13. Experience The Beauty Of Acadia National Park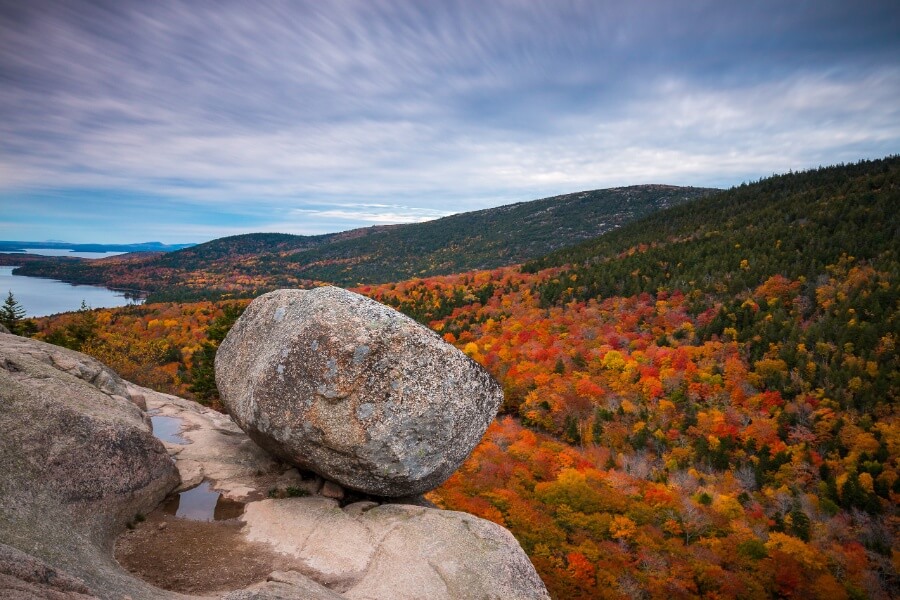 We can't talk about Portland in the fall (or in general) without touching on Acadia National Park.
The park is about three hours outside Portland, but the drive is well worth it. Acadia is breathtaking in every sense of the word. It's a beauty year-round, but the fall season causes the trees to change into a sea of gold, yellow, and red.
If you want authentic autumn vibes, this is the place to get it. You can hike through the many miles of trails to surround yourself with nature. Don't forget to stop by some of the most popular sites like Bubble Rock, Eagle Lake Overview, and more.
14. Go To A Drive-In Theater
Drive-in theaters are hard to find these days. They're like a relic of the past, giving people a sense of nostalgia. Instead of dreaming of days gone by, you can enjoy a flick at a theater that still stands today.
When you visit a drive-in theater, you can enjoy a movie in the comfort of your own car. The audio connects to your vehicle's radio. Sit back, relax, and enjoy a movie with your family in private.
Don't worry. There are also snack stands to get your fill of iconic movie grub! One of the best drive-in theaters in Portland is Prides Corner Drive-In.
15. Go For A Stroll In The Eastern Promenade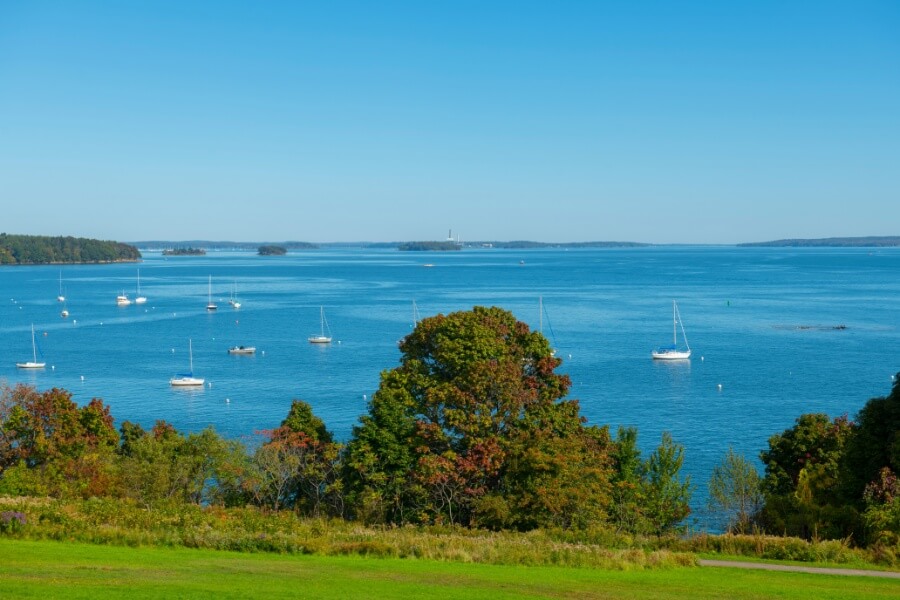 Eastern Promenade is one of Portland's best-hidden gems, and we highly recommend visiting it in the fall. It's in the East End and within walking distance of the Portland Observatory.
The promenade is a gorgeous and relaxing place to take a stroll. You can view the autumn-colored trees and take in the view from the harbor. Try visiting at sunset or sunrise.
The view of the harbor and the many sailboats floating on the water is a sight to behold.
16. The Old Port Historic Walking Tour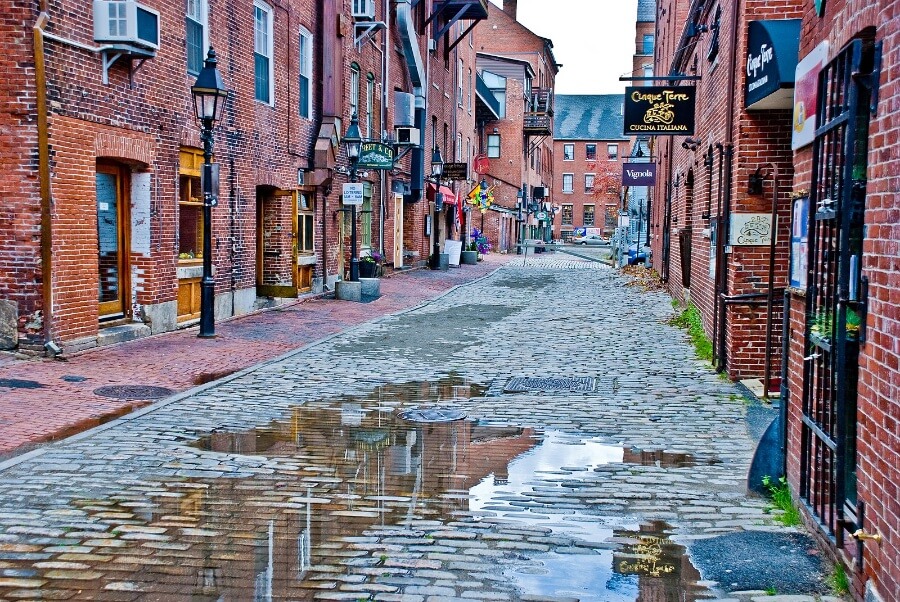 If you're new to Portland, the Old Port Historic Walking Tour is a great way to get acquainted with the city. Portland, Maine has over 200 years of history to absorb. This two-hour tour will give you the lowdown and help you discover new things about this great city.
The tour takes you to some of Portland's best sites. Walk down the old cobblestone streets of Commercial Street to learn about the early years of Portland. Then, you can learn about the city's African American history at Eastern Cemetery.
There's a lot to learn, and the tour gives you an easy and interactive way to see what Portland is all about.
17. Go Whale Watching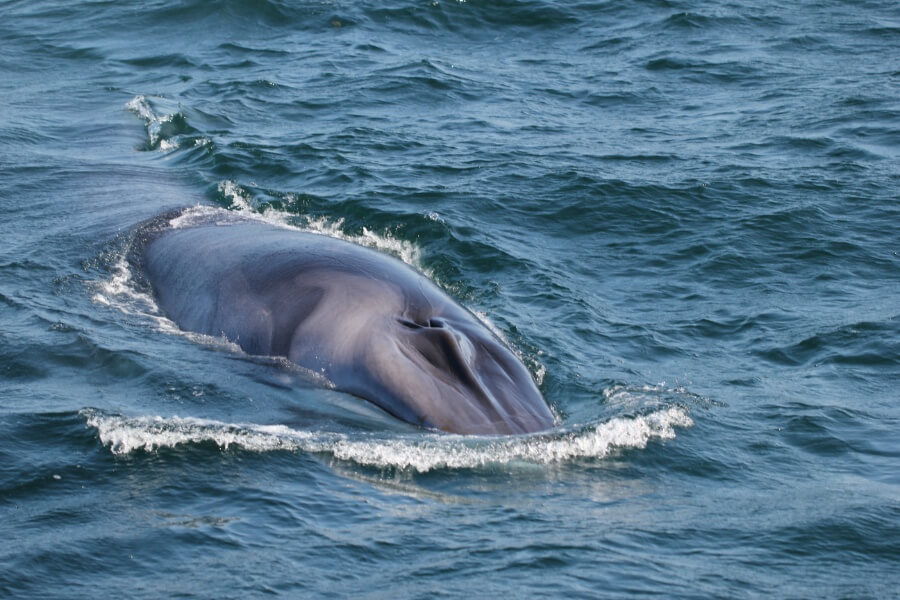 Being so close to the ocean, Portland is a fantastic place to go whale-watching. The prime whale-watching season runs from May to the end of October. So if you're in the city during the fall you still have plenty of time to get a glimpse of these majestic creatures.
Consider booking a whale-watching tour with companies like Odyssey Tours. Hop onto a comfortable sea vessel as you make your way out of the harbor and into whale territory. While sightings aren't guaranteed, there's a good chance that you'll see these giants breaching or flipping their tails on the surface.
18. Try Some Fall-Themed Craft Beer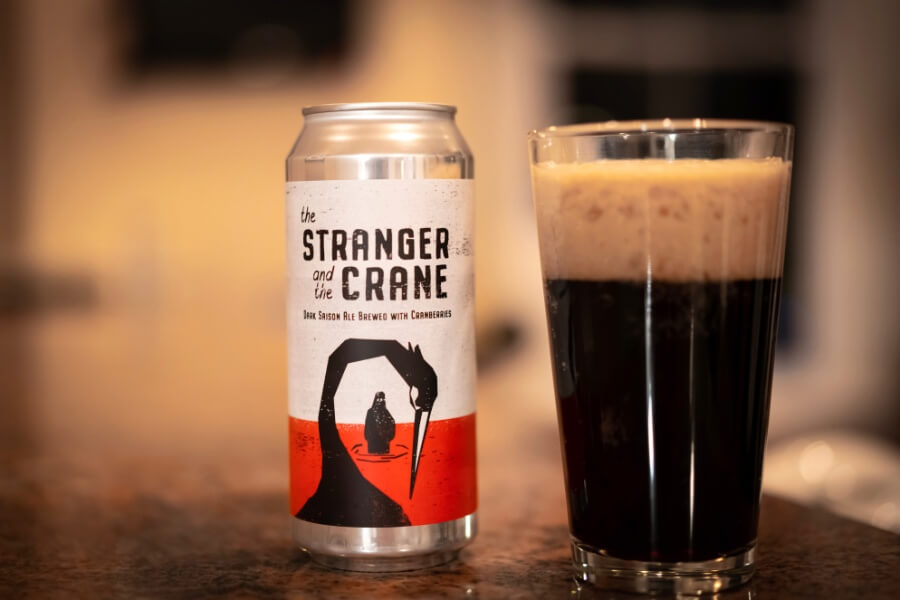 Portland, ME is home to many top-notch breweries. When fall rolls around, seasonal flavors come out in full force!
Fall-themed beers are a delight, mixing iconic flavors like apple cider and pumpkin spice with the refreshing draw of expertly brewed beer.
There's no shortage of breweries to try during your visit. Try stopping at Urban Farm, Goodfire Brewing Company, or one of the many other breweries to get a taste of fall.
19. Loon's Haven Family Campground Halloween Weekend
Loon's Haven is a popular campground outside of Portland. It's about an hour to the northwest of Portland's city center. Many families visit the campground every year.
During the fall, Loon's Haven throws a Halloween weekend event. During that time, kids and adults can dress up while participating in many themed activities.
Play games, decorate your camping site for a prize, and more.
20. Visit Some Lighthouses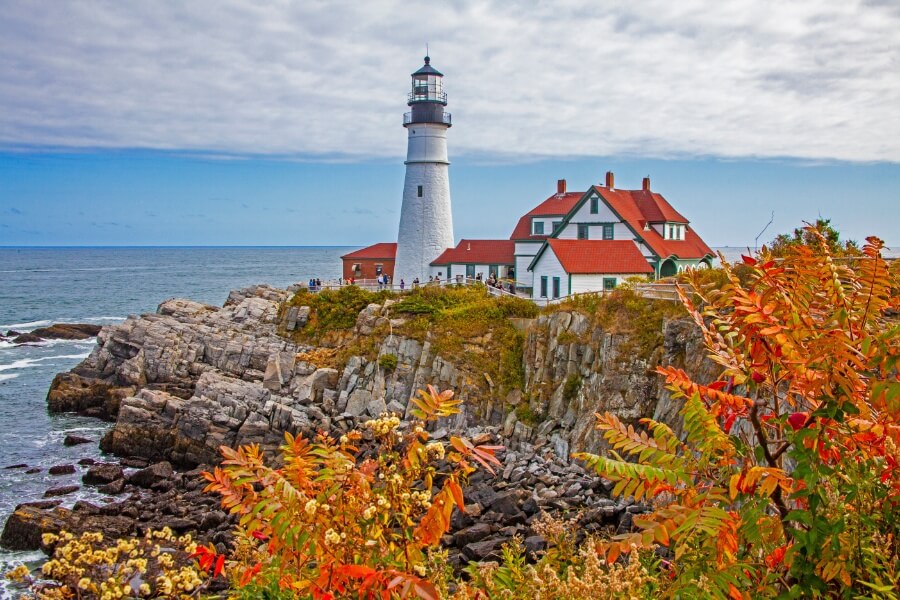 Another iconic part of Portland's heritage is the lighthouses. As a port town, these structures helped guide ships into the harbor. While GPS technology takes care of that task these days, the lighthouses still play an important role in Portland's landscape.
They're beautiful structures surrounded by nature. If you go at the right time of year, many lighthouses will have stunning grounds filled with fall-covered trees. Of course, they're not too far from the coast, either.
Some must-see lighthouses around Portland include the Portland Head Light in Cape Elizabeth, Spring Point Ledge Lighthouse in South Portland, and Halfway Rock Light Station in Casco Bay.
21. Navigate A Corn Maze
Who doesn't love a good fall corn maze? Corn mazes appear throughout the country during the fall season. But in Portland, they're essential to those iconic autumn vibes.
Pumpkin Valley Farm in Dayton is one of the best places to see a corn maze. This farm offers many fun activities, including pumpkin-picking and fall-themed games. It's a great place for the family.
The corn maze itself is massive but manageable. Have fun making your way through rows of corn to find your way out!
22. Take A Sunset Cruise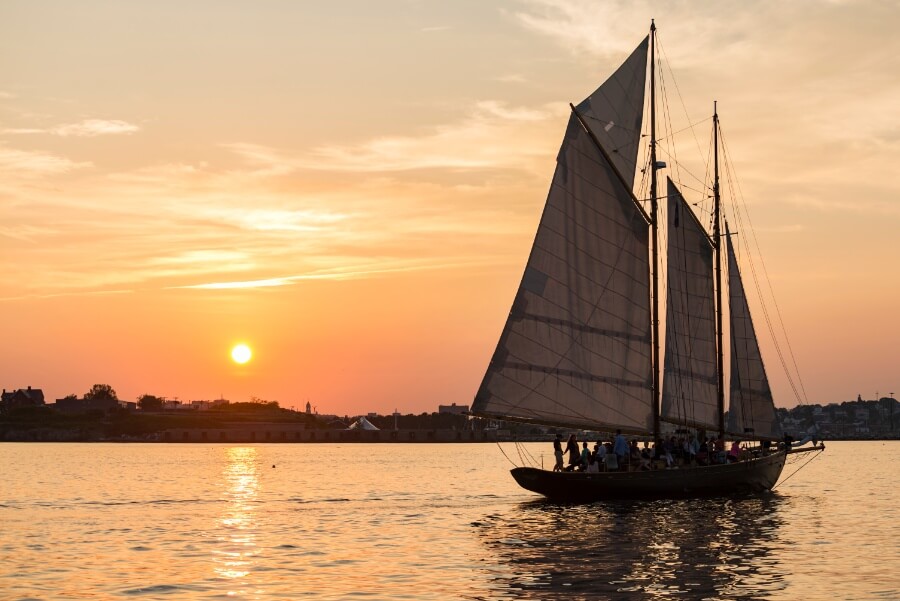 Sunset cruises are peaceful and romantic. They offer a unique way to see Casco harbor and cruise the waters that made Portland, ME what it is today.
These cruises occur at the right time to give you a breathtaking view of the ocean and the coast. Sip wine and enjoy the company of a loved one as you bask in the glow of a setting sun.
Several touring companies offer experiences throughout Portland. Most of them stop giving tours around September, so fall is the last chance to knock this activity off your bucket list until after the winter season.
23. Go To Harvest On The Harbor
Harvest on the Harbor is an annual event that occurs every year. It's a celebration of all things food and a great thing to do in Portland, ME in October. Foodies will love attending the event, but there's something for everyone.
Artisans, chefs, and skilled vendors come out in droves to give the people of Portland a one-of-a-kind culinary experience. Try everything from signature Maine Lobster to unique craft beers.
You can even watch the competition that finds the best Maine lobster chef of the year!
24. Make A Trip To Camden For Some Fall Colors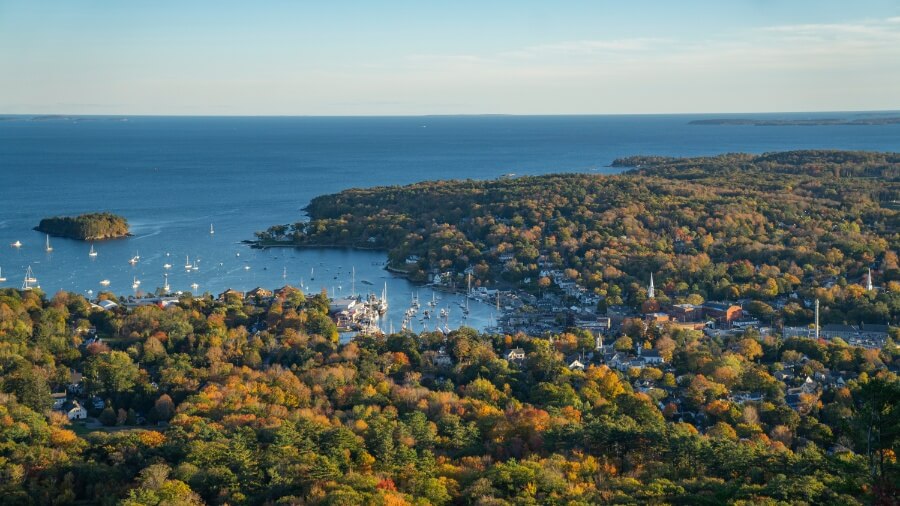 About two hours away from Portland is the city of Camden. It's on Penobscot Bay and offers breathtaking views of the ocean. It's a picturesque city that puts you in the middle of nature.
There are 20 unique trails to explore and plenty of beautiful architecture to appreciate. Camden is beautiful year-round. But as you can imagine, the color change of fall makes it a spectacle!
Here's our tip: Head up to Maiden's Cliff to see a view that will knock you off your feet!
Closing Thoughts
As you can see, there are a number of things to do in Portland, Maine during the fall. This is one of our favorite cities and we think it's a rather underrated destination!
If you have any stories you'd like to share about your time here, send them over! We love connecting with our readers and hearing about their adventures.