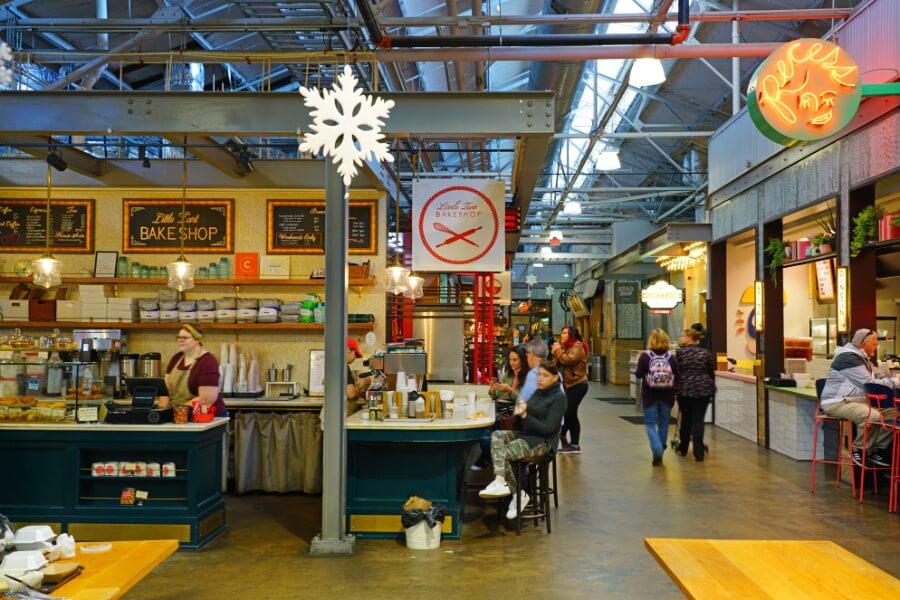 Atlanta is full of fun indoor activities and things to do. In fact, there are so many that it can be hard to know where to begin!
This list of the best indoor activities in Atlanta will give you a starting point for planning your next adventure that's out of the elements.
1. Georgia Aquarium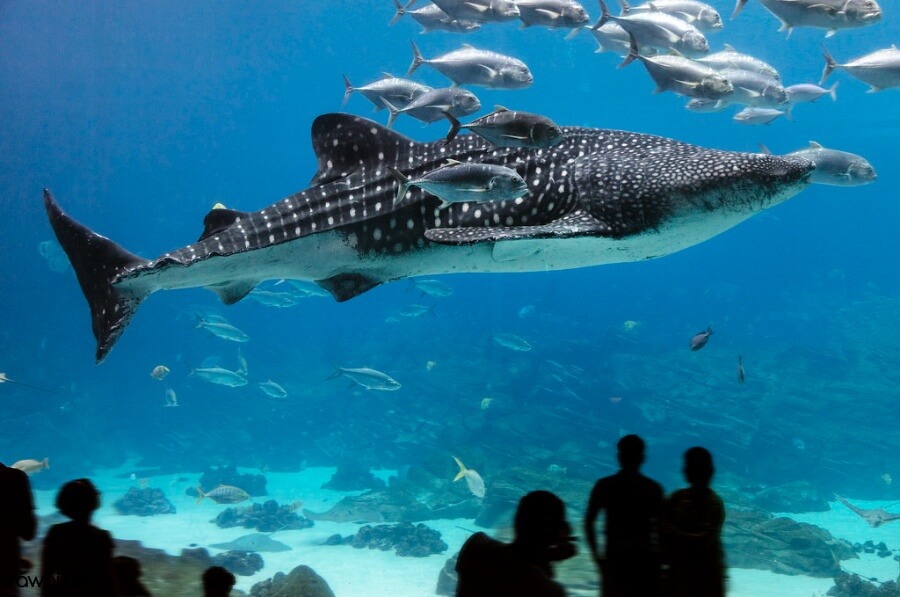 One of Atlanta's most popular indoor attractions is the Georgia Aquarium. It's in downtown Atlanta and holds a combined 11 million gallons in fresh and saltwater habitats.
Meander through the exhibits to get an up close and personal look at aquatic life. Popular attractions include the Predators of the Deep and Cold Water Quest.
2. Delta Flight Museum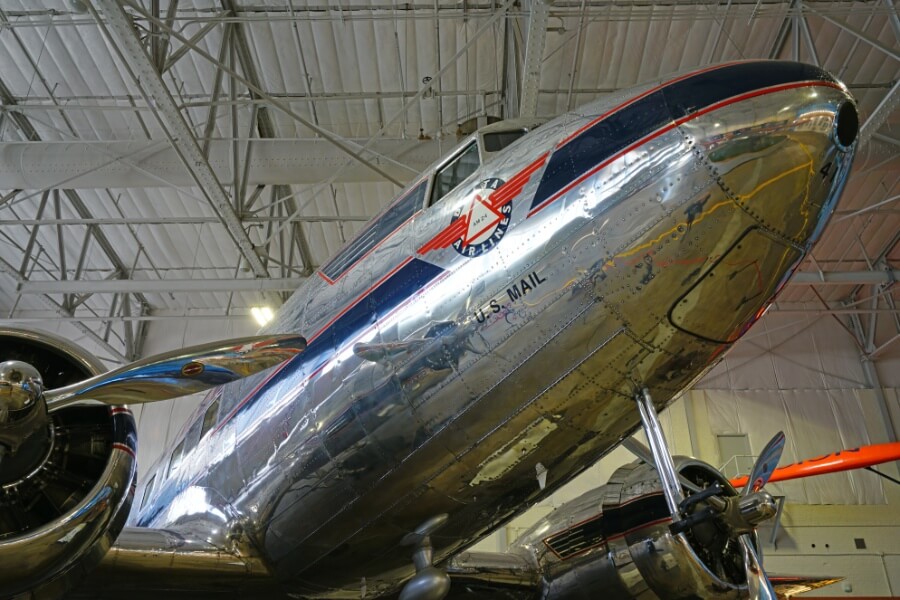 The Delta Flight Museum is a must-visit indoor activity in Atlanta if you're an aviation enthusiast. The museum is on Delta's Atlanta campus, located inside two hangars built in the 1940s.
Delta has a long history dating back almost 100 years. The museum preserves the aviation juggernaut's history, giving visitors a closer look at its planes and technologies. Learn about aviation throughout the last 100 years and how Delta played a part in making modern commercial flights possible.
3. High Museum of Art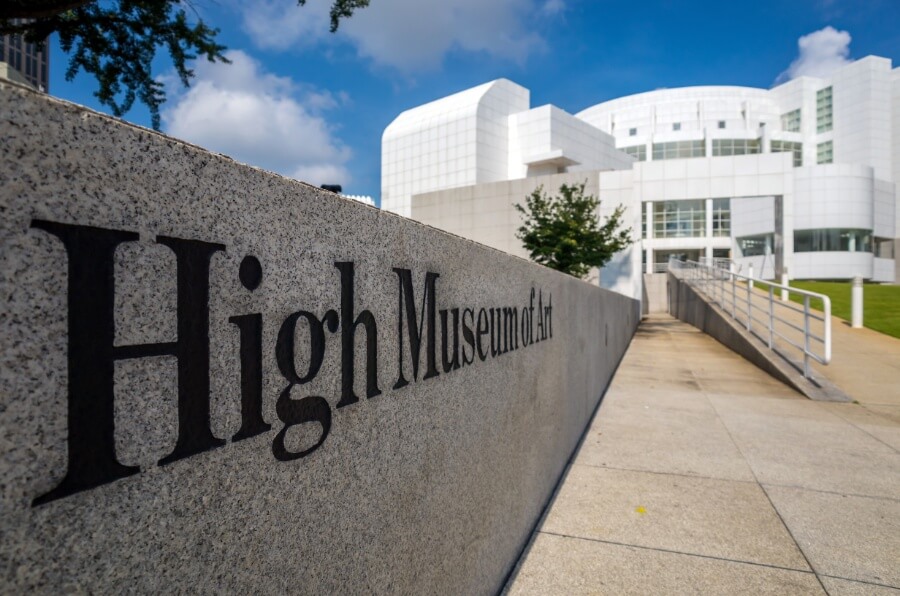 Here's a quirky indoor activity in Atlanta that you can easily visit for an afternoon. The High Museum of Art is the largest visual arts museum in the Southeastern United States, holding more than 18,000 works in its permanent collection. There's plenty to see in the permanent collection, but regular temporary exhibits also offer something new for repeat visitors.
Don't forget to stop at the museum's shop for souvenirs and its cafe for a bite to eat.
4. Andretti Indoor Karting & Games
Whether you have kids or are a kid at heart, Andretti's Indoor Karting & Games is like a wonderland of play. This facility has roughly 100,000 square feet of activities. Test your skills on the karting track or try something more challenging, like rock climbing.
There are even group activities like laser tag, bowling, and competitive VR games.
5. The Woodruff Arts Center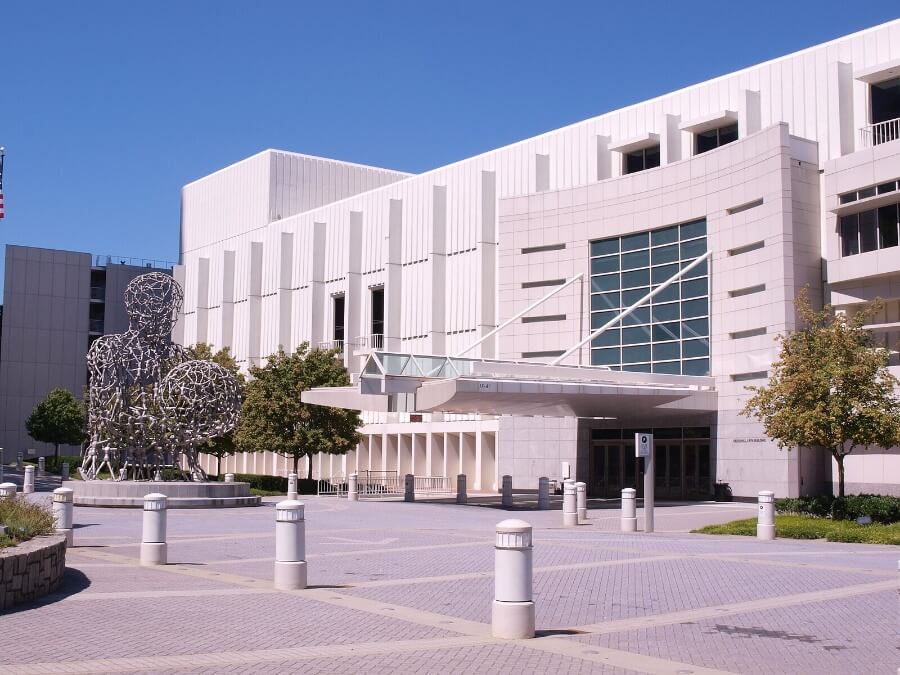 The Woodruff Arts Center is the perfect place to see a show and get some culture. It's the home of the Atlanta Symphony Orchestra, which plays shows full of classical music regularly.
If you prefer plays and musicals, the Woodruff Arts Center also hosts the Alliance Theater. With new shows every few weeks, there's always something exciting to see.
6. Fernbank Museum of Natural History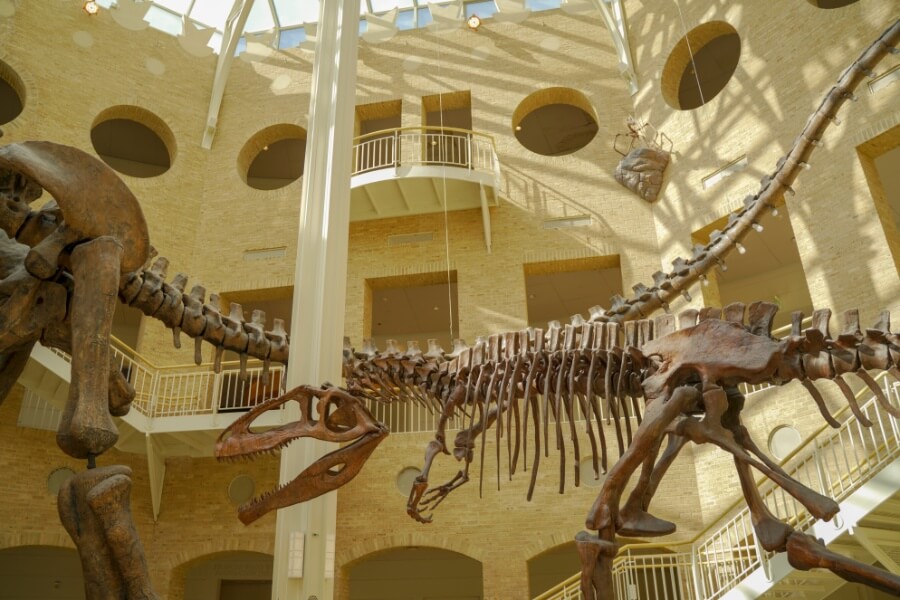 Fernbank Natural History Museum is on Clifton Road. As the name implies, this museum is all about natural history, past and present.
The museum has an exciting exhibit dedicated to dinosaurs. There's also a 900-gallon saltwater aquarium to learn about marine life, a massive theater for viewing educational movies, and several interactive experiences. It's a great indoor activity for people of all ages.
7. Southeastern Rail Museum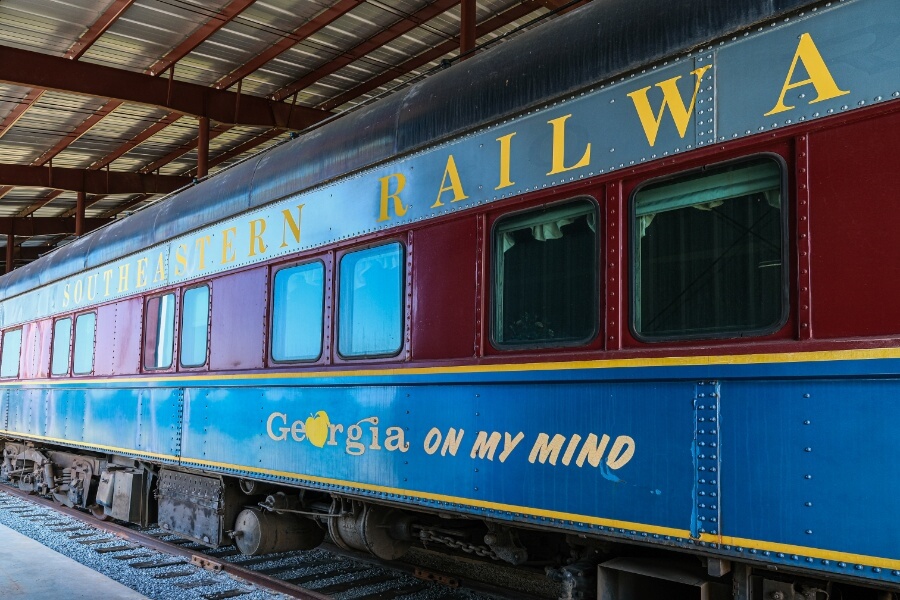 The Southeastern Rail Museum is just outside Atlanta in Duluth. The 35-campus site has tons of trains and vehicles to discover. The collection is vast and includes trains throughout history. Many retired cars are open for exploration, so you can step inside, take a seat, and snap plenty of photos.
The museum also holds events throughout the year. There's a Toddler Program for young train lovers and unique activities that encourage repeat visits.
8. National Center for Civil and Human Rights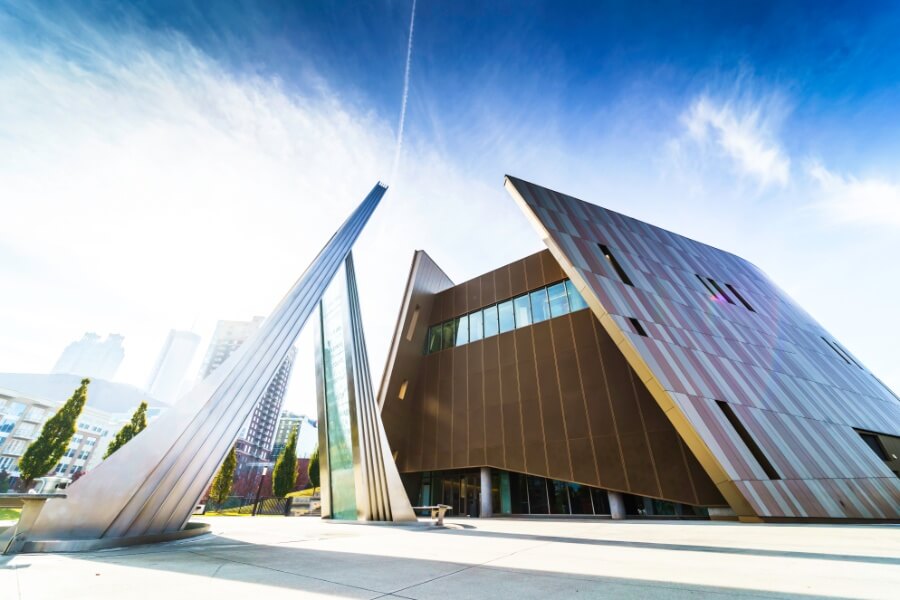 You'll find the National Center for Civil and Human Rights in downtown Atlanta. This indoor activity is one of the best places to learn about the Civil Rights movement and the ongoing Global Human Rights movements.
Several exhibits are designed to educate and make you think about the freedoms we take for granted. You can also see items and papers written by Martin Luther King, Jr.
9. Mercedes-Benz Stadium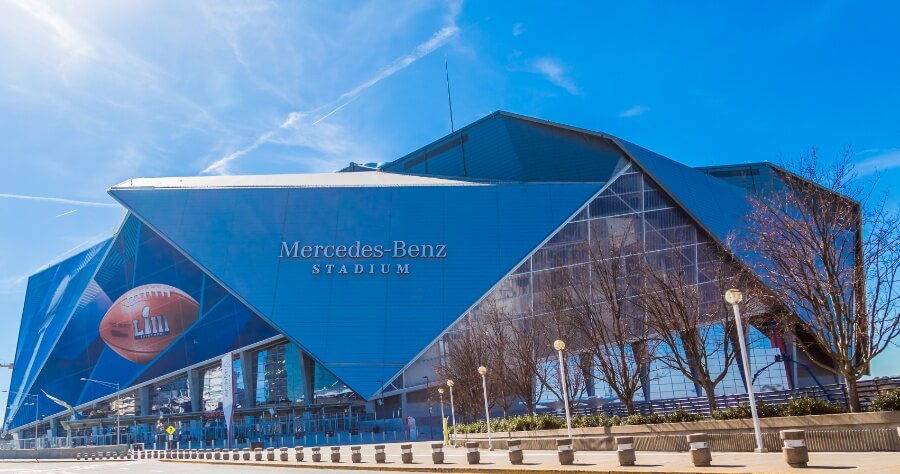 The Mercedes-Benz Stadium is Atlanta's multi-purpose stadium. If you're into sports, it's the home of the Atlanta Falcons. The stadium gets packed during football season.
But the stadium also hosts events throughout the year. It's where many big-name artists perform shows in Atlanta. The stadium is a work of art, so it's well worth a visit whether you attend an event or not.
10. Michael C. Carlos Museum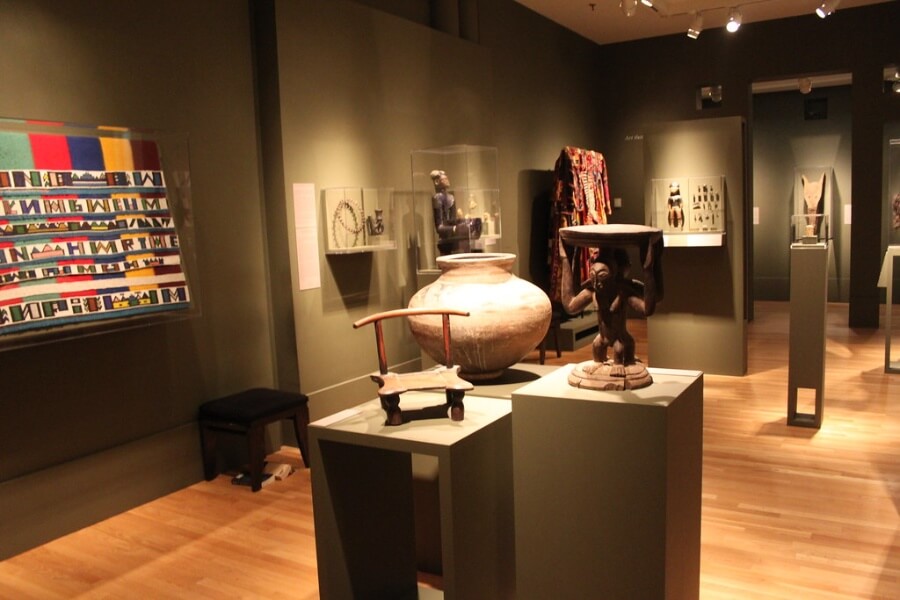 Located at Emory University's Atlanta campus, the Michael C. Carlos Museum houses captivating artwork from civilizations of yesteryear. This museum specializes in ancient art from Egypt, Rome, Africa, and the Americas.
This indoor activity in Atlanta is an interesting stop where you can view over 25,000 pieces. Like most museums in the city, there's a permanent collection and several seasonal exhibits throughout the year.
11. Margaret Mitchell House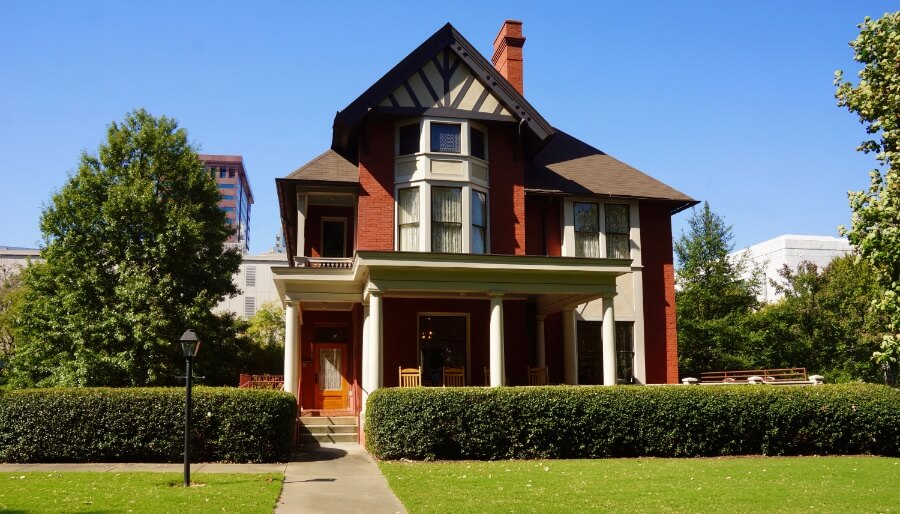 The Margaret Mitchell House is in Midtown Atlanta. It's the former home of the famed American Novelist. Built in 1899, the Margaret Mitchell House is a beautiful Tudor Revival Mansion that currently houses a museum.
The home is on the National Register of Historic Places. You can take a tour to learn about the author's story and appreciate the traditional architecture in person.
12. State Farm Arena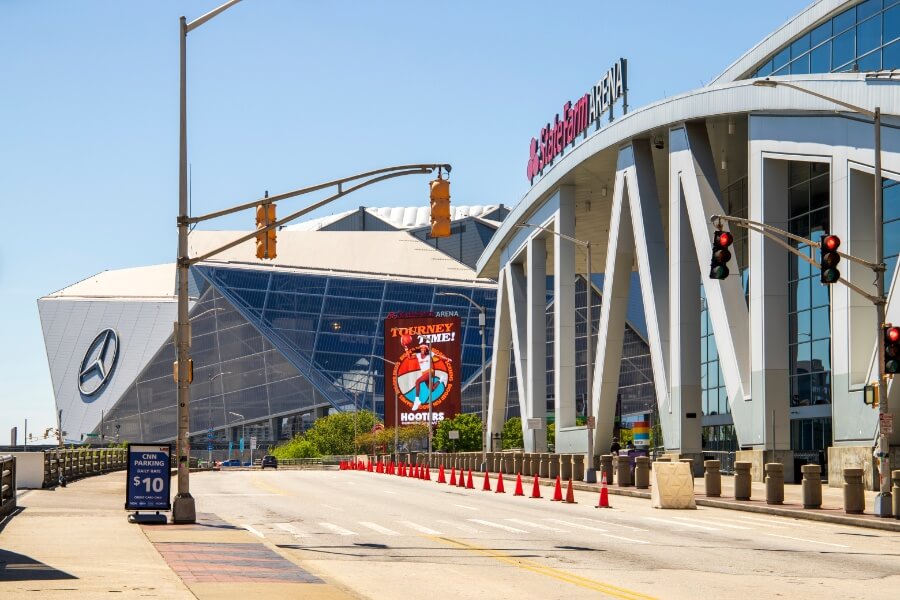 State Farm Arena is home to Atlanta's other iconic sports team: The Hawks. It's a must-see for basketball fans. You can also catch an ice hockey game or visit one of the arena's many events.
Like the Mercedes-Benz Stadium, State Farm Arena is the place to go when you want to see a live show from an artist you love.
13. The Painted Duck
The Painted Duck is a premiere nighttime hotspots. Serving as a bar and bowling alley, it's a fun thing to do in Atlanta that's conveniently indoors. The Painted Duck is a converted industrial-style building.
The architecture alone is breathtaking. However, the games and drinks make your visit even more enjoyable. Get a drink, test your skills in the bowling alley, play pool, and more.
14. Ponce City Market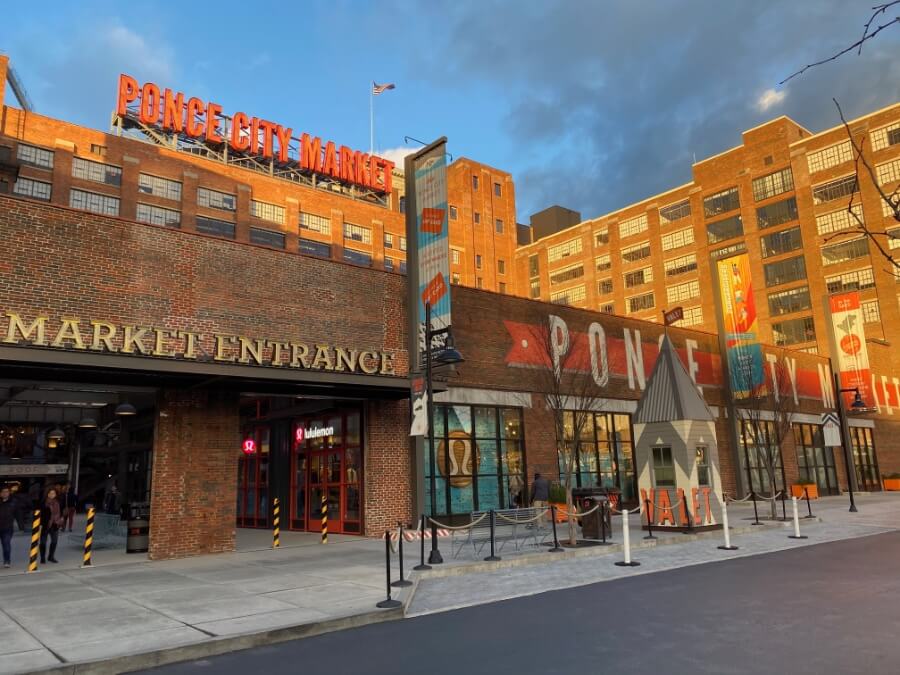 Ponce City Market is an indoor shopping market inside the historic Sears Building. There's plenty to do here. You can spend your money to buy memorable souvenirs or try something new at one of the many food vendors.
The market even has free games and activities for people of all ages. The atmosphere is electric, and you'll never run out of things to do.
15. Atlanta Botanical Garden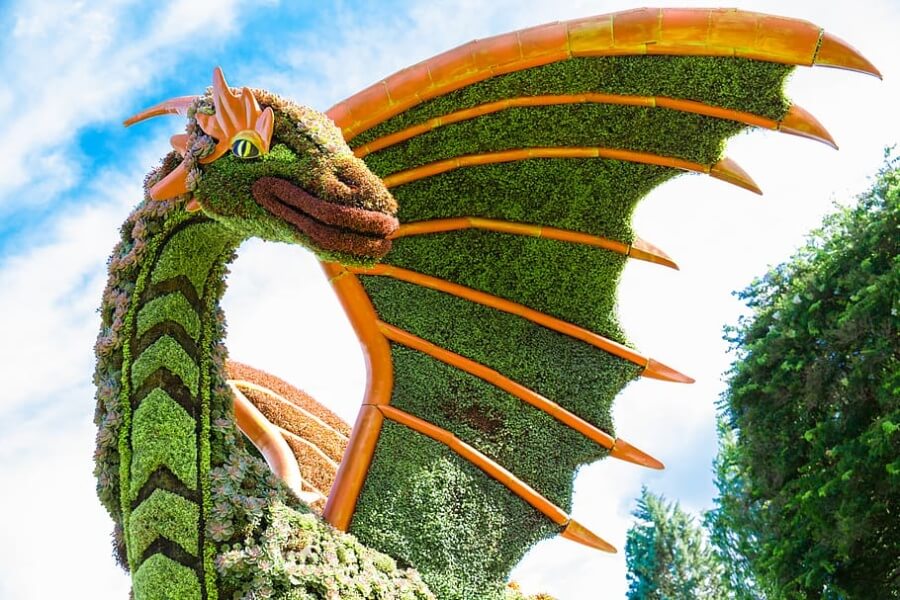 Located between Midtown and Piedmont Heights is the Atlanta Botanical Garden. This sprawling garden has 30 acres of exotic flora to discover.
While most of the gardens are outdoors, it's still a great indoor activity if you're looking for something to do on a rainy day. There are also several indoor exhibits you can visit to escape the rain or heat.
16. Marietta Fire Museum
The Marietta Fire Museum offers free tours detailing the city's robust fire-fighting efforts. There is plenty of historical memorabilia to see. There's a little bit of everything from old vehicles to modern-day uniforms!
It's open throughout the day and is available for free self-guided tours. Don't forget to stop at the gift shop to show your support and find take-home goods.
17. Cobb Energy Performing Arts Centre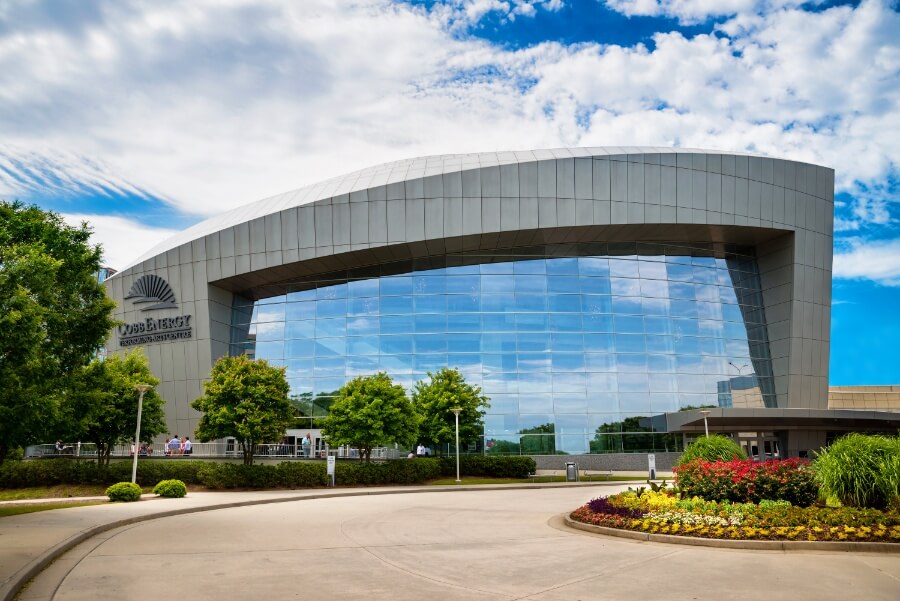 The Cobb Energy Performing Arts Centre is a beautiful building located off I-75 northwest of Atlanta's city center. It's a performance venue that hosts events throughout the year. There's always something going on, from live concerts to shows by resident companies like the Atlanta Opera and Atlanta Ballet.
The Centre also has programs that inspire creativity and a sense of community for young kids.
18. Try an Escape Room
Try one of Atlanta's many escape rooms if you want a real challenge. Escape rooms are real-world puzzles you and a group of friends can attempt. The goal is to solve challenges in the room to get out!
There are many escape rooms in the city, but some of the most popular include Mastermind Escape Rooms, Paranoia Quest, Escape the Room, Breakout Games, and Stranger Things: The Experience. Every room has a unique theme, so find one that piques your interest and give it a try!
19. Lenox Square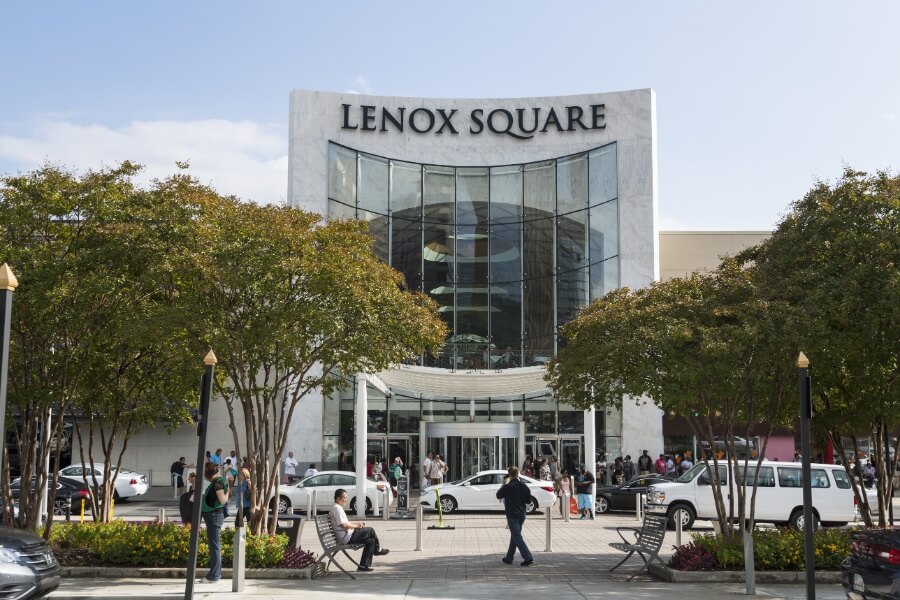 If you're looking for an indoor activity in Atlanta that involves some shopping, you can't go wrong with Lenox Square. It's a massive indoor shopping mall in the heart of Buckhead. You can't miss it! The two-story glass facade is breathtaking, offering a dramatic entrance to some of the finest retailers in the area.
Find stores for the brands you love. There are also many fine eateries and tons of high-class amenities to enjoy during your visit.
20. Swan House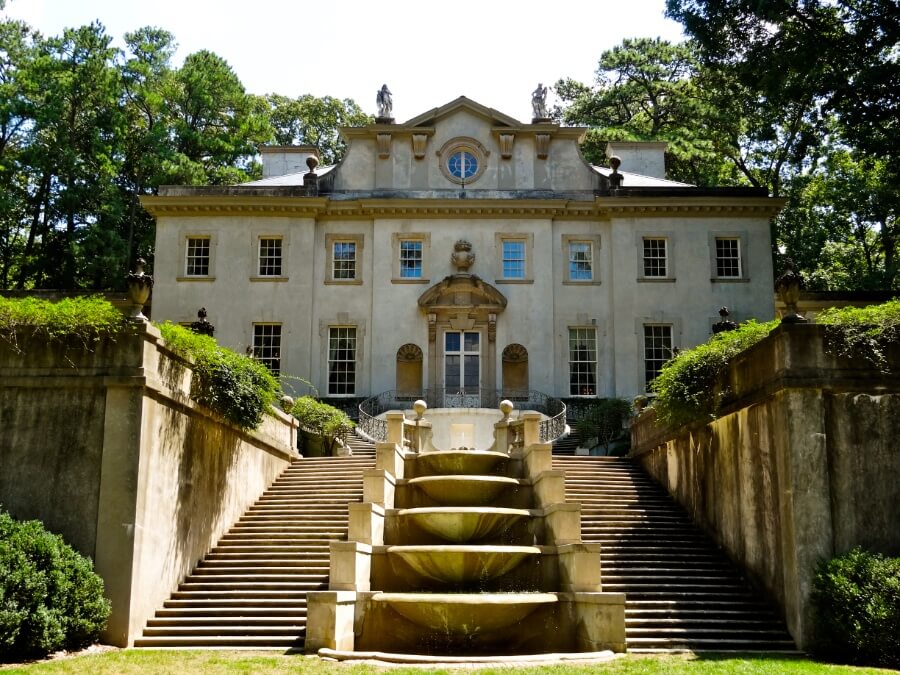 Swan House is a historic building located not too far from Lenox Square. Film buffs may recognize it as a location in the Hunger Games, but Swan House is so much more. The architecture is gorgeous inside and out.
There are many great things to do at Swan House. It serves as an event venue, but you can visit to explore the grounds and view one of its many exhibits.
21. Center for Puppetry Arts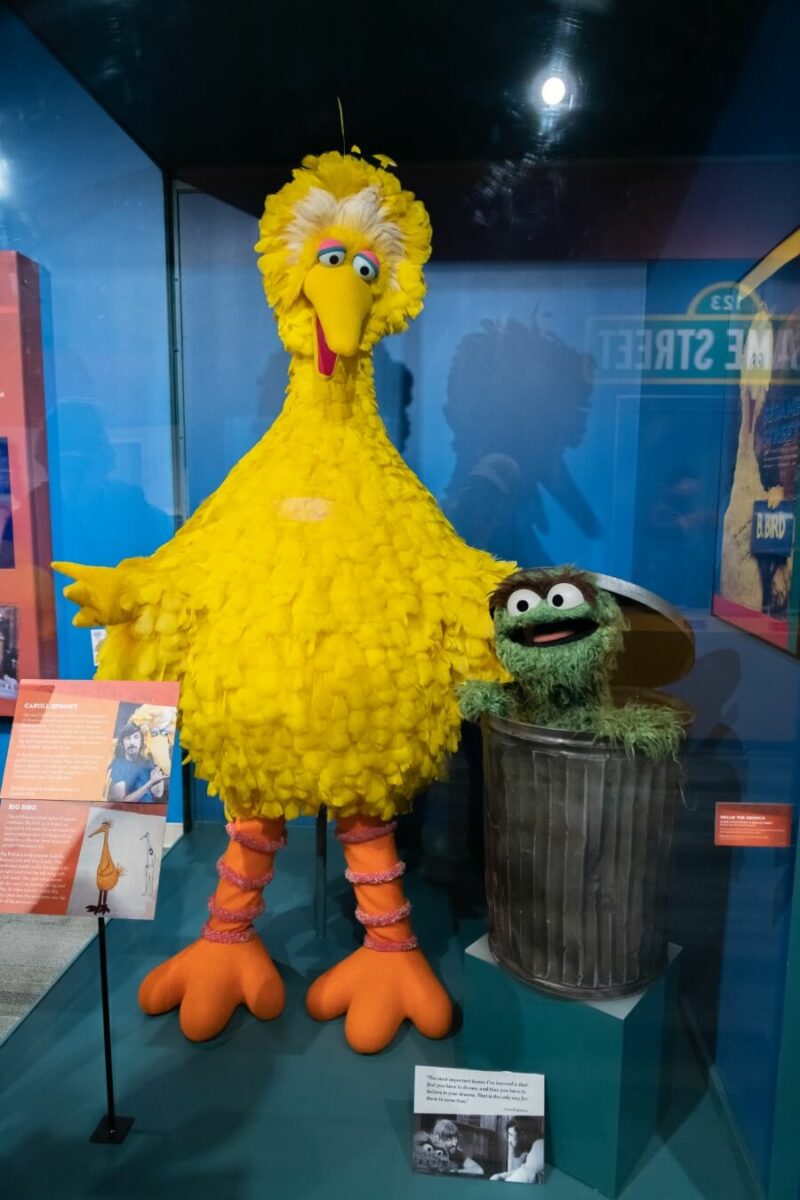 Here's an out-of-the-box place worth visiting. The Center of Puppetry Arts is a museum and learning center that revolves around puppets! Kids will love perusing the museum exhibits to see colorful characters.
The Center also hosts workshops to learn about puppetry. It's a popular field trip destination for Atlanta schools, proving just how much kids enjoy it.
22. Children's Museum of Atlanta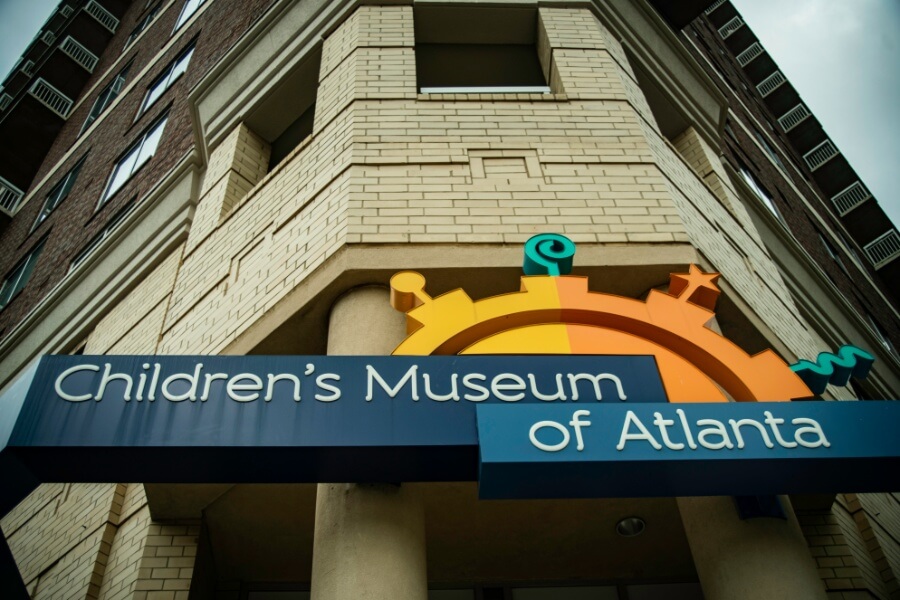 Here's another great indoor activity in Atlanta if you have kids. The Children's Museum of Atlanta is in the downtown area, close to many hotels and attractions. Within its walls, you'll find a slew of interactive exhibits.
This museum encourages play. Your kids will have a blast exploring every inch of the museum as they expand their minds.
23. Atlanta History Center
The Atlanta History Center is a stone's throw away from the Swan House, and it's the best place to learn about the city's history. There are currently nine permanent exhibits detailing Atlanta's rich and colorful past.
This museum has one of the largest collections of Civil War artifacts in the United States. There are also exhibits about the city's culture, Native Americans who formerly occupied the area, and more.
24. LEGOLAND Discovery Center
Who doesn't love LEGOs? LEGOLAND Discovery Center is a theme park where visitors can learn and have fun. Surround yourself with LEGO's bricky glory as you hop on thrill rides, watch movies in 4D, and more.
There are tons to do in LEGOLAND. Not only can you play games and have fun, but you can also pick up sets to add to your LEGO collection!
25. Fox Theatre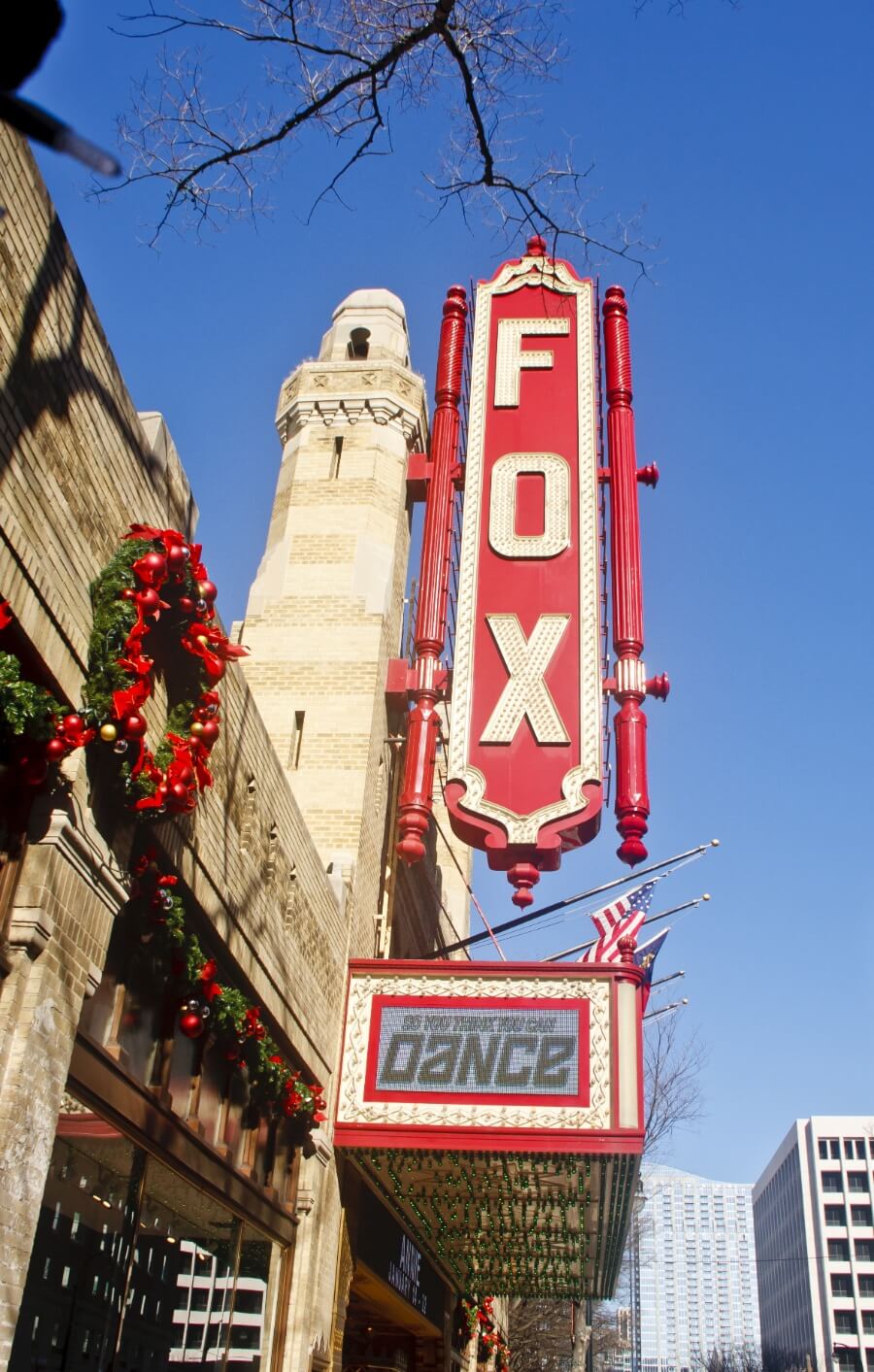 Fox Theatre is another one of Atlanta's iconic performing arts centers. Built in 1929, it's a well-preserved site with stunning architecture and old-world allure.
The Theatre hosts many events, so there's always variety if you're looking for things to do in Atlanta that are indoors. In addition to live concerts, you can catch a Broadway-style play, comedy show, movie premiere, and more.
26. Topgolf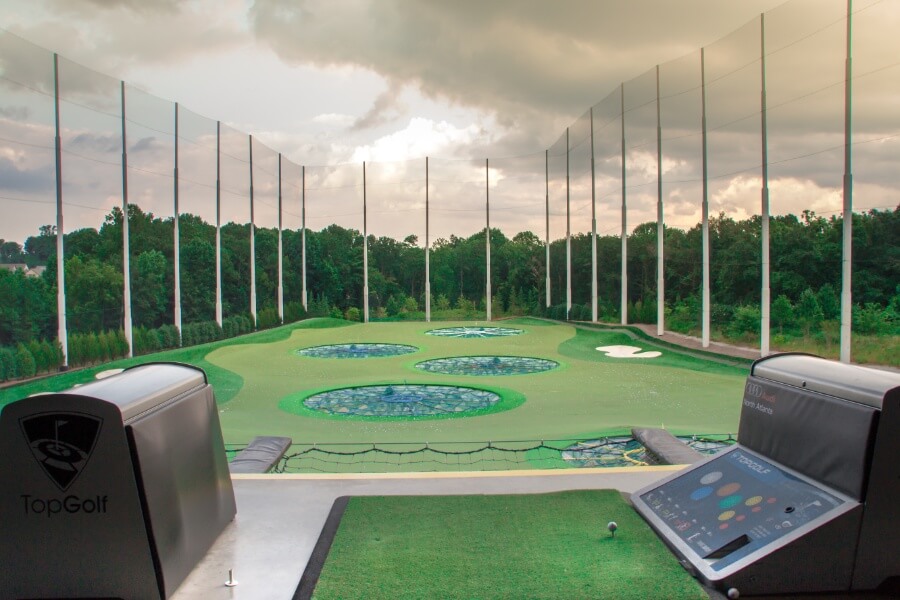 If you love golf, you need to visit Topgolf! This unique attraction has many things to do indoors and out. Outside, you can drive balls off the covered drive range.
Inside, you can play games, have a bite to eat, and watch a round of golf on one of the 200 TVs. It's a great indoor activity for golf lovers of all ages.
27. Museum of Design Atlanta
The Museum of Design Atlanta (MODA) celebrates all things design. It's one of only a few places in this part of the country where you can learn about architectural design, graphic design, interior design, and more. A great mix of exhibits covers everything from digital design to architecture and fashion.
The exhibits change frequently, so there's always something new to see, no matter how often you visit.
28. iFly Indoor Skydiving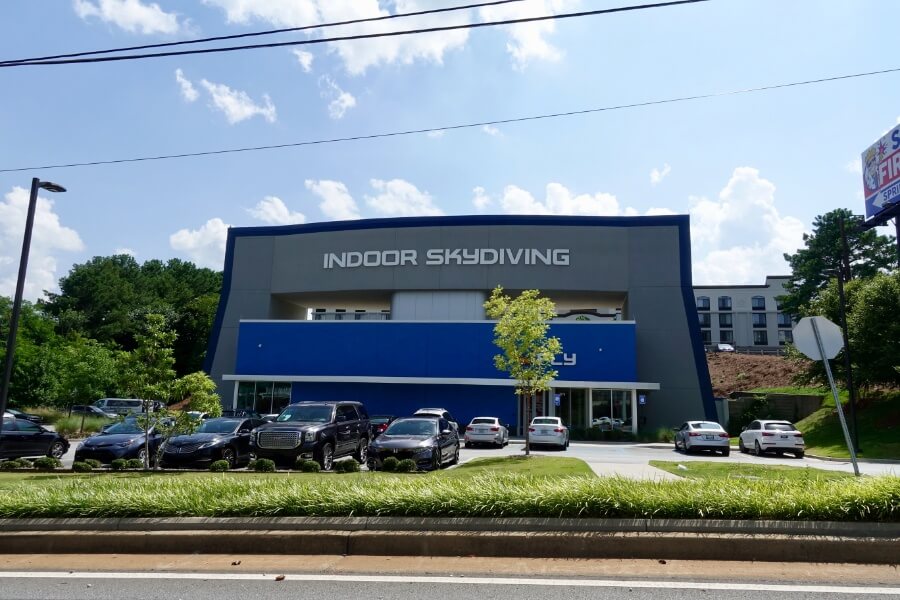 Want to experience the thrill of skydiving without the risks? The indoor skydiving center has you covered!
This unique attraction allows you to experience the thrill of a freefall inside a controlled environment. There's no need to worry about heights or parachutes. Float in a controlled air tube with a trainer and master awesome tricks. If you're looking for something to do in Atlanta that's indoors, give this a shot!
29. Krog Street Market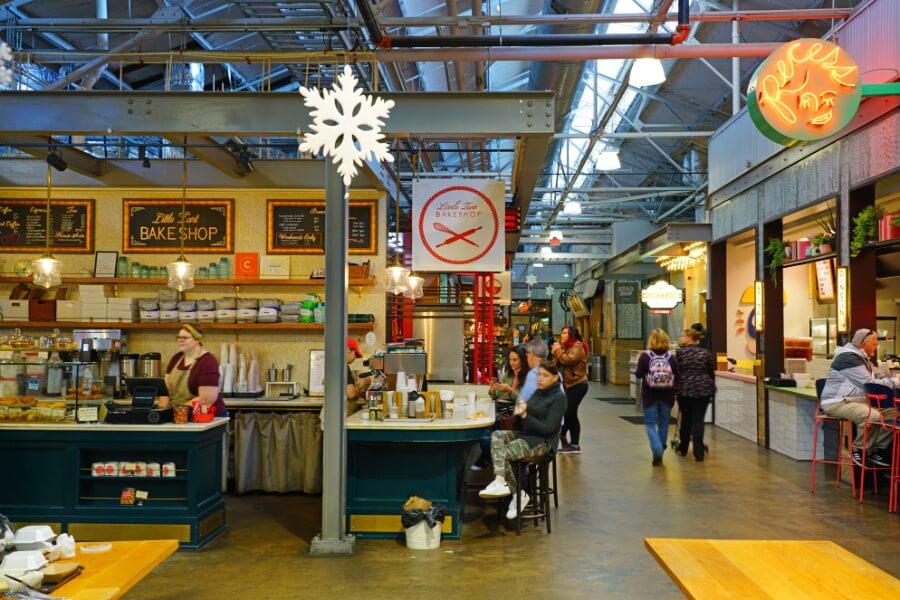 Krog Street Market is in Northeast Atlanta. It's a popular hangout spot for locals and a must-see tourist attraction.
Inside, you'll find various food stalls offering exciting dishes to suit anyone's palate. The vendors serve food and drink all day, so you can taste what each one has to offer.
30. Fernbank Science Center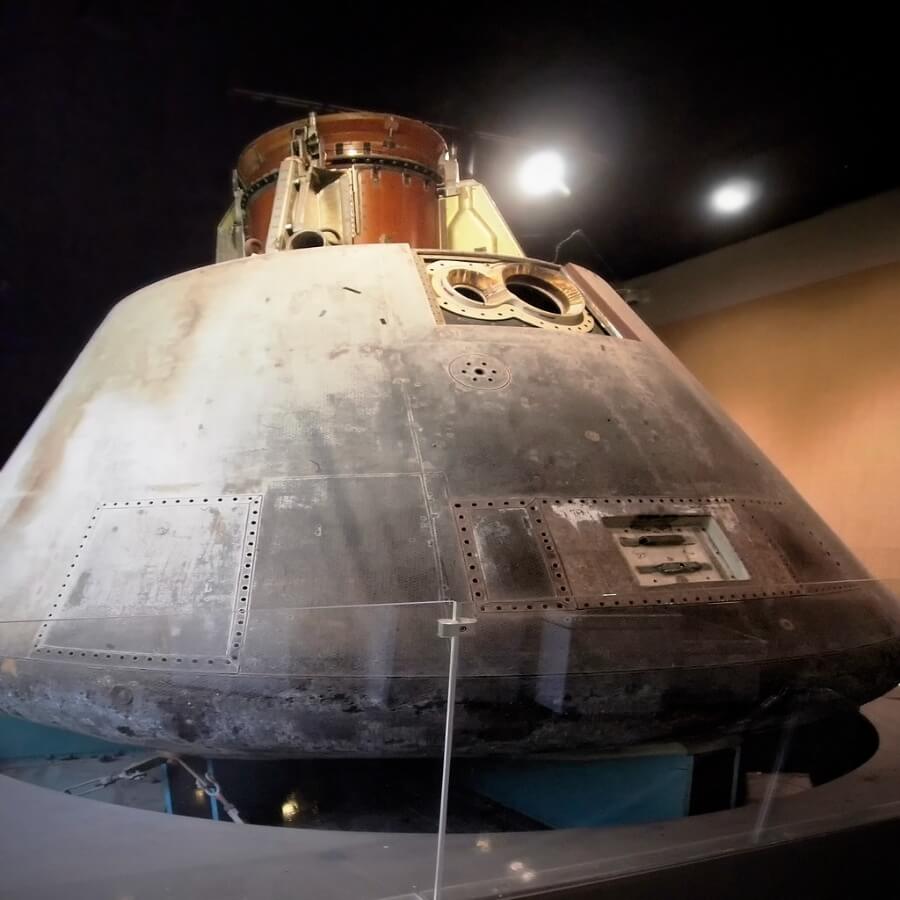 The Fernbank Science Center is a museum that combines education with interactive fun. The Center's main focus is the stars.
There's an on-site observatory. It's one of the largest that's open to public viewings. You can also stop by the planetarium or schedule a visit to attend one of the many annual events.
31. Martin Luther King Jr. National Historic Site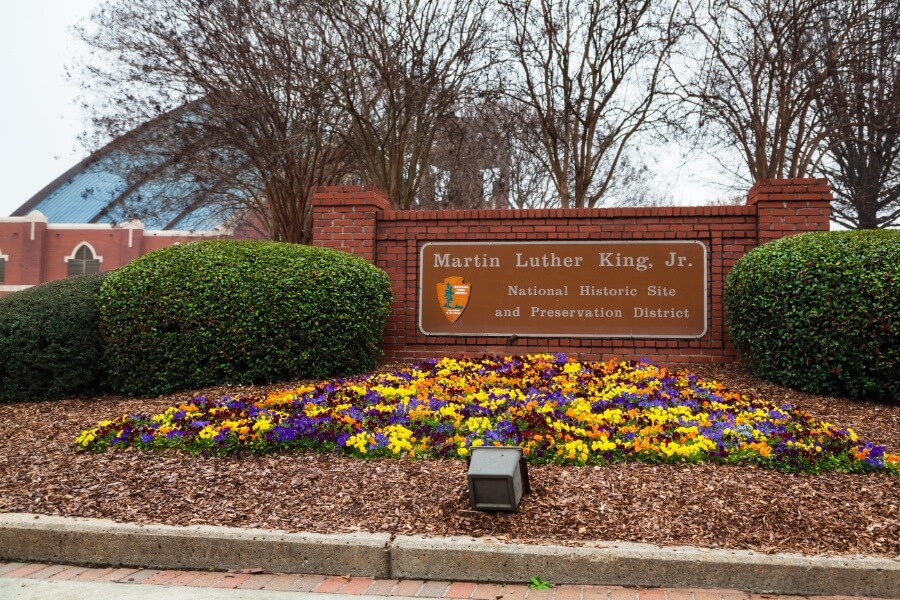 The MLK National Historic Site is where you can learn more about one of the most recognizable figures of the Civil Rights Movement. Learn about the man by visiting his birth home and seeing exhibits about his impact on the world.
This indoor activity in Atlanta is full of history, giving visitors a chance to learn about important history for free.
32. Perimeter Mall
Perimeter Mall is a popular shopping center in the Dunwoody suburb. What makes Perimeter Mall special is that it's the second-largest mall in the state!
The mall offers a mix of stores you love and high-scale shopping experiences. It's beautifully designed and has many great amenities, including restaurants and quick-stop eateries.
33. Hodgepodge Coffeehouse
When you drive by Hodgepodge Coffeehouse, you can't help but stop. The vibrantly colored building is just as quirky and eclectic inside.
The coffeehouse is home to amazing coffee and baked goods. However, you'll also see breathtaking art and merchandise made by local artisans. The coffeehouse also hosts open-mic nights, giving you something to enjoy at any hour.
34. Shakespeare Tavern Playhouse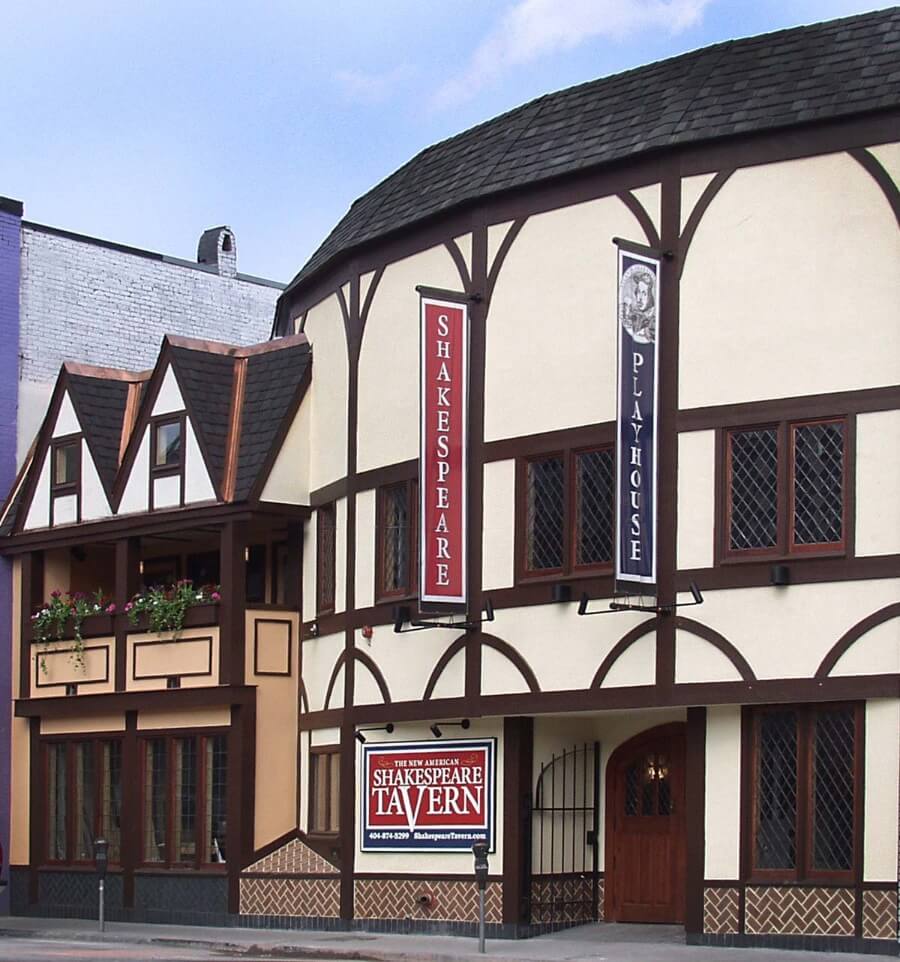 Fans of the theater will love visiting the Shakespeare Tavern Playhouse. This venue hosts plays written by one of the best playwrights in history.
As the name implies, plays occur in a traditional tavern setting. It's like stepping into the past. In addition to enjoying the work of talented actors and actresses, you can enjoy British pub food and a great selection of drinks.
35. World of Coca-Cola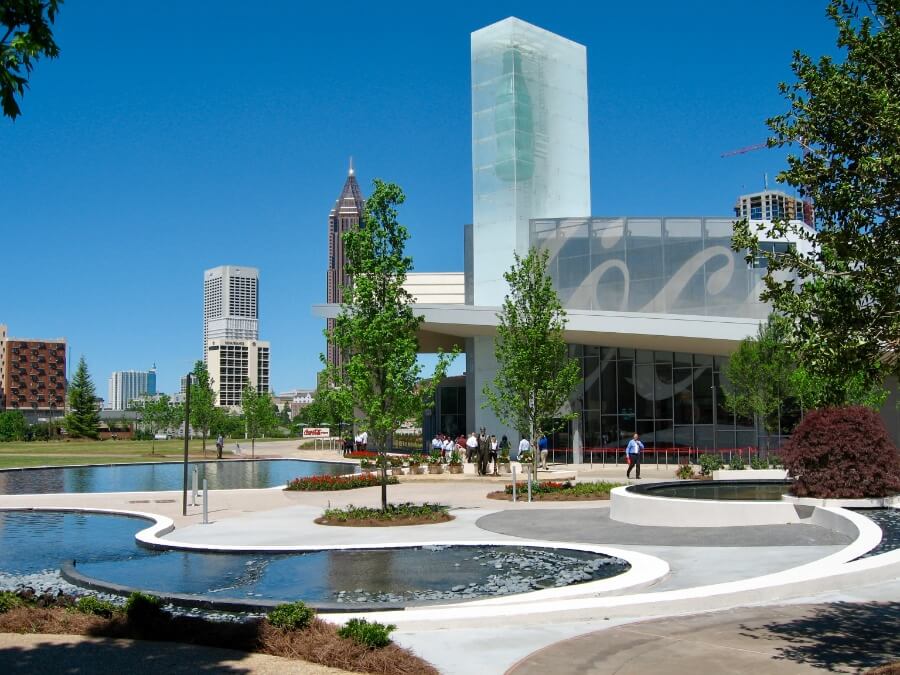 The World of Coca-Cola is a museum dedicated to one of America's most beloved drinks. Try flavors from around the globe as you learn more about Coca-Cola products. You can even meet the iconic polar bear while learning about Coca-Cola's history.
There are many fun activities, including taste tests and interactive exhibits.
36. Illuminarium
Illuminarium is one of the most innovative indoor activities in Atlanta. The venue has a 4K projection that blasts images on every room surface. The visuals take you to a new world.
There are many unique experiences. You can travel through space, go on an African Safari, or explore Alice's Wonderland. After-dark experiences are available, too, complete with drinks!
37. Jimmy Carter Presidential Library & Museum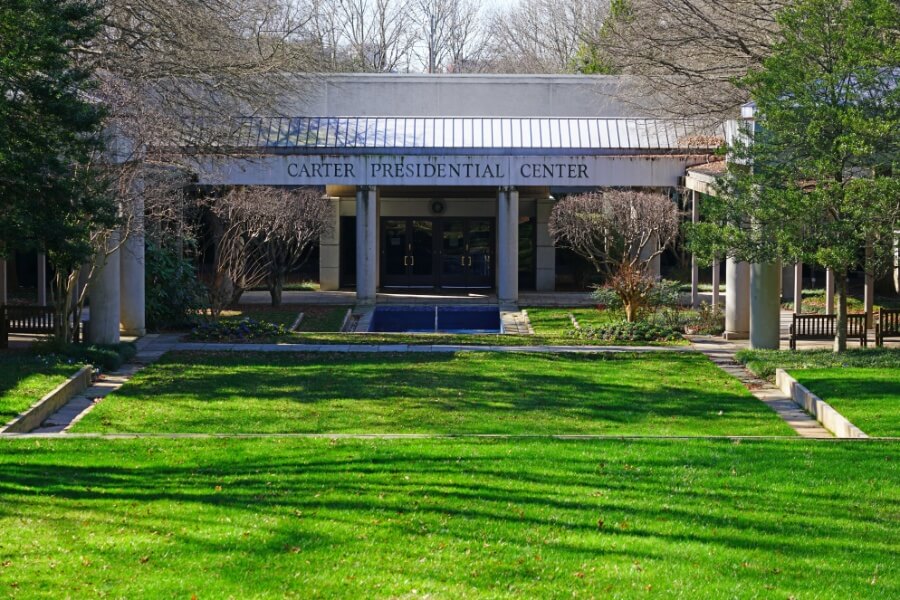 The Jimmy Carter Presidential Library & Museum highlights the life and work of America's 39th president. The museum is on a 35-acre park with lakes and a Japanese Garden. However, the indoor portion of the museum contains unique artifacts and exhibits chronicling the work of Mr. and Mrs. Carter.
38. The Splatter Studio
This indoor activity in Atlanta will let your family make some unforgettable memories! The Splatter Studio is an art studio with a unique twist. Instead of traditional easels and paint pallets, you're throwing paint to create edgy works of art!
Don protective gear to keep your clothes clean and go buck wild! Cover entire rooms in paint as you create your Avante-Garde work of art.
39. College Football Hall of Fame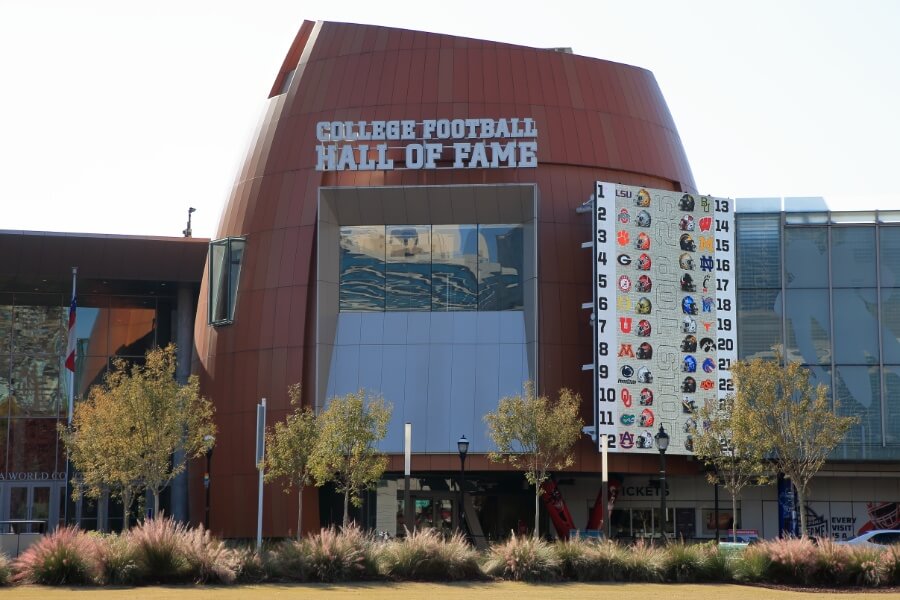 Fans of college football will enjoy the Hall of Fame. The museum offers over 94,000 square feet of history and memorabilia.
Relive iconic moments from college football's past and see exhibits honoring some of the best players in the game.
40. Georgia World Congress Center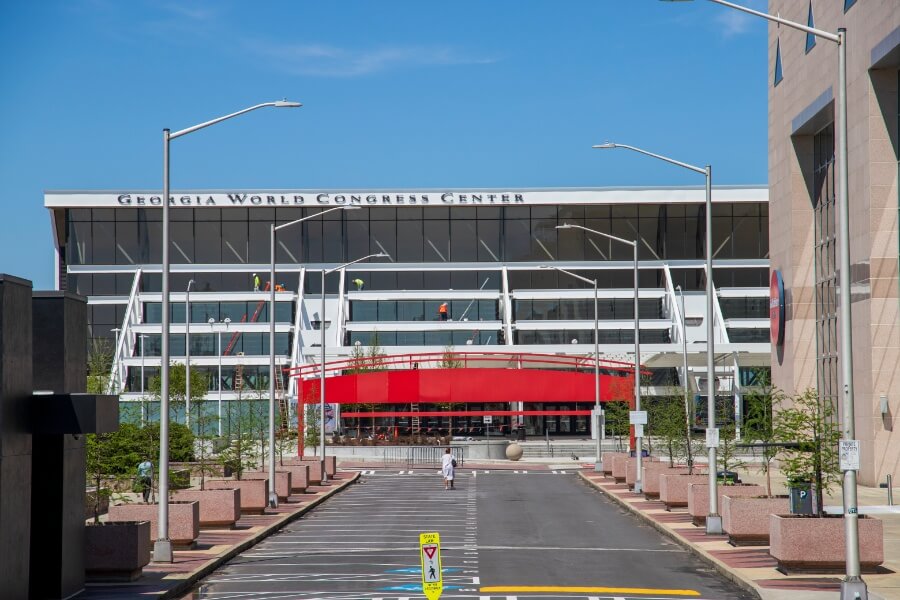 The Georgia World Congress Center is a beautiful convention center in the heart of Atlanta. The massive building offers almost 4 million square feet of exhibit space.
The Congress Center hosts many events throughout the year. You can attend "Cons" or expos for nearly every hobby and industry. The Center attracts vendors from around the world for every event.
41. Round Trip Brewing Company
Beer lovers rejoice! The Round Trip Brewing Company is a brewer that serves common and lesser-known German-style beers. You can do more than just buy beer.
There's a tap room for taste testing. You can also tour the facility to learn more about the brewing process before stopping at the souvenir shop for some memorable gifts.
42. Georgia Capitol Museum
The Georgia Capitol Museum is in the Capitol Building. Here, you can learn more about the state's government and history.
The building is a registered National Historic Landmark. It's a thing of beauty, and the exhibits inside are just as exciting. See the iconic golden dome in person as you learn about this great city and state.
43. SkyZone Trampoline Park
SkyZone offers many fun indoor activities. The trampoline park is the main attraction, allowing you to jump and dodge to your heart's content. However, there are also fun activities like rock climbing and games. There's even a "warrior" course to test your skills!
SkyZone Trampoline Park is a popular family destination. With space for parties and events, you can take the entire family.
Wrapping Up
As you can see, there are plenty of fantastic indoor activities in Atlanta to choose from. No matter what you're in the mood for, the options are there!
Let us know if you think we should add anything to the list. We're always open to suggestions from our readers.