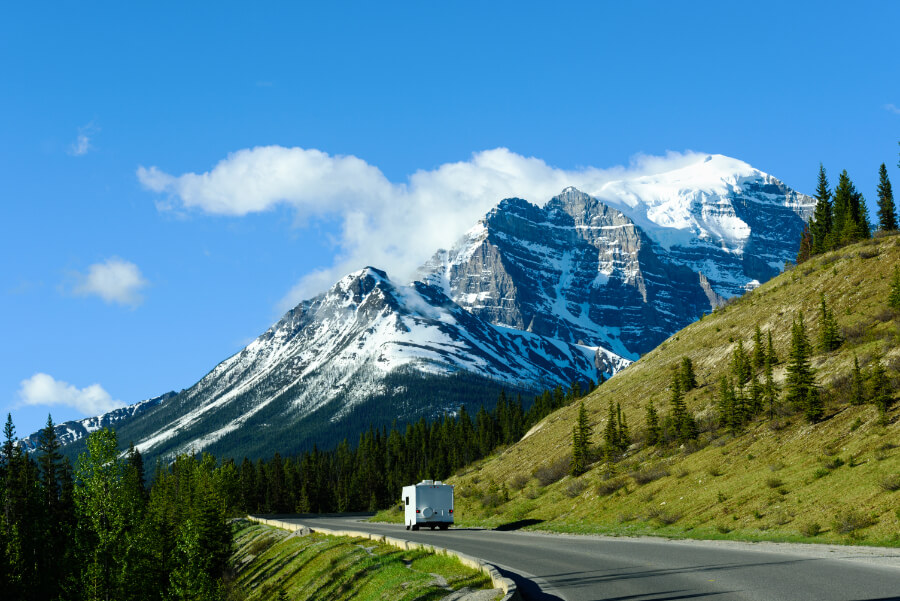 RVs and campers are great ways to see the world (you're here, so obviously you agree!). However, buying one is a huge investment and may not be the best option for everyone.
This guide will help you understand if you can lease an RV, plus cover some other ways you can enjoy the RV life without the commitment!
Can You Lease An RV?
No, you can't lease an RV. At least not in the way you would lease a car. Instead, you can pursue long-term rentals which, depending on who and where you are renting from, can last for a month or more!
Why Can't You Lease An RV?
So why can't you lease an RV like you would a car? It's all about depreciation. Most campers cost significantly more than your average car and depreciate at the same rate. Both cars and RVs depreciate up to 20% of their initial purchase price.
Let's take a closer look. If we use this 20% depreciation value as the standard, a $20,000 car would depreciate $4000 in the first year. Car dealerships are able to accept this value  when leasing a car because what's lost due to depreciation is made up for by the monthly payments. And for the lessee, they're also ok with the monthly lease payments because cars are being used on a daily basis.

If an RV dealership were to lease an RV in the same way cars are leased, they would have to charge an exorbitant price to make up for the value lost through depreciation. If it were possible to lease a $100,000 RV, dealerships would likely have to charge over $1500, and there simply isn't a market for that. The majority of consumers aren't using their camper frequently enough to justify this price.
Because leasing an RV doesn't make sense for both parties involved, it just isn't done.
Other Options To Consider
Even though leasing an RV isn't possible, there are still alternative options that allow you to enjoy a camper and use it over a longer period of time. If you're just getting into camping or only take a few trips a year, consider long-term rentals. If you see yourself using your RV frequently, consider financing.
Let's take a closer look at each.
Long-Term RV Rentals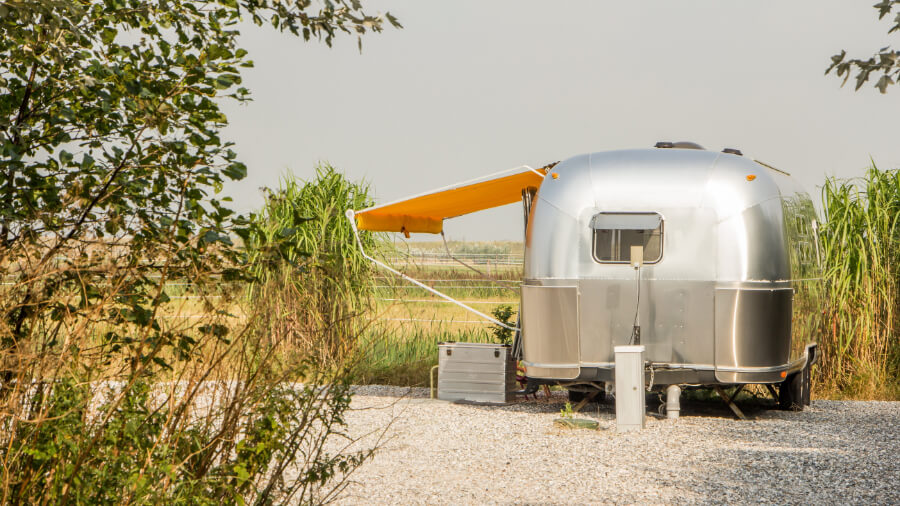 There are a variety of companies (both in the US and internationally) that either offer their own fleet of campers for rent or act as a marketplace where individuals can rent out their personal campers (kind of like Airbnb but on wheels!). Short term rentals for a weekend or a week at a time are popular and available through most rental companies. The only downside is that the prices can be high, pushing upwards of $200-$300 per night.
Short term rentals are great if you're taking a one off trip, however if you are an avid camper who was initially thinking of leasing an RV, these costs will add up quickly. That's where long-term rentals come in. Long-term rentals offer a way to use an RV for an extended period of time with discounted nightly rates the longer it is rented.
Why Do A Long-Term RV Rental?
The biggest benefit is that a long-term rental will save you money in the long run if you plan to do frequent trips throughout a couple month period or one long road trip. Take a look at some of the other reasons why we love this option:
No large upfront payment like you would when purchasing a camper
No increase in your monthly insurance payments
No maintenance, upkeep, or repairs responsibilities
No storage costs for when you aren't using it
Most companies offer 24/7 roadside assistance
It's a great way to sample a variety of RVs!
Average Cost of Long-Term RV Rentals
The cost of a long-term RV rental is dependent on a number of things: the type of RV/camper, when you're renting, and where the rental is located. We have seen that a lot of longer term rentals (two plus weeks) tend to offer a 10%-15% discount on nightly prices.
Best Companies For Long-Term RV Rentals
Just like car rental agencies, there are companies that deal exclusively in RV and camper rentals. Some companies have their own fleet available for rental while others act as a marketplace where individuals can rent out their own camping vehicle.
Every agency is different but most offer insurance, roadside assistance, and 24/7 customer service.
1. Outdoorsy
Outdoorsy is one of the largest peer-to-peer marketplaces available and are known for their high standards and vetting processes of both renters and owners. Because individuals are listing their own campers, Outdoorsy offers a wide range of campers and prices so you can find a rental that fits your needs! They operate throughout the United States and thirteen other countries.
To find a camper begin by selecting your destination, dates of travel, number of people, as well as other options such as pet friendly or ADA-accessible. Outdoorsy will provide you with a list of available RVs and campers and their pickup locations. Some offer delivery for an extra price. After reviewing a listing's features and amenities, take a look at reviews before you book.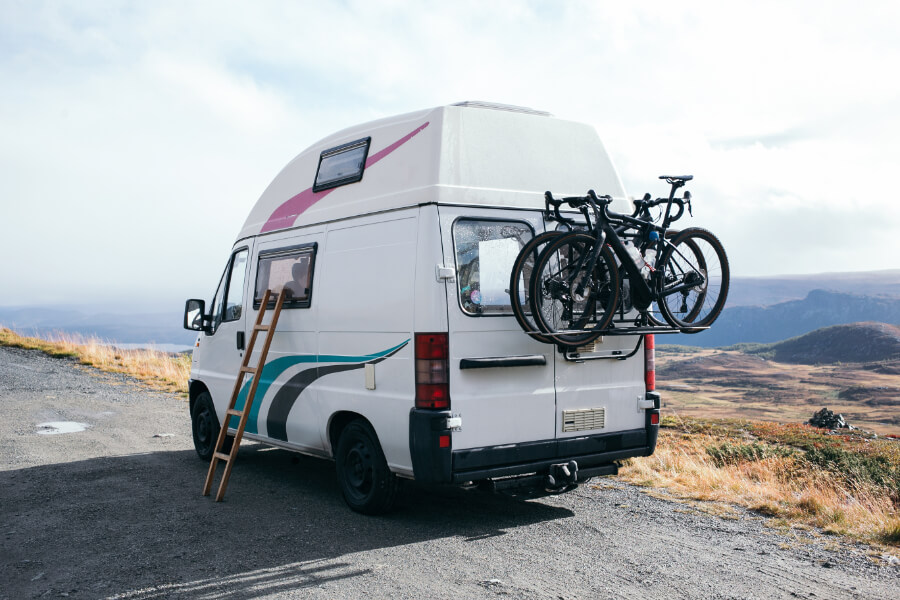 Request to book to get the process started. A discounted price will be calculated based on how many nights you book. Usually the longer the rental, the better the deal. You can also consider reaching out to the owner listing their RV for long-term rental to negotiate a better price. There is no guarantee but why not try?
Outdoorsy offers 24/7 roadside assistance and a one million dollar insurance protection plan which covers the renter, owner, and vehicle!
2. Indie Camper
Indie Camper offers long-term RV rentals from their own fleet of vehicles as well as a marketplace of peer-to-peer rentals. Indie Camper has pickup hubs for their fleet in major cities across North America, Europe, and Oceania.
With Indie Camper, you get to choose how long you want to rent the camper, with longer term rentals offering discounts as well! There is a standard insurance plan available for vehicles within the Indie Camper Fleet. For marketplace vehicles, insurance will vary from owner to owner.
If you live in or are traveling to Europe, Indie Campers offers a long-term subscription plan which is a great money saving option and the closest we have seen that you can get to leasing an RV. You can subscribe on a month to month basis or sign up for an annual plan. Rates vary based on the cities and months in which you are renting.
3. RV Share
This is another solely peer-to-peer RV rental company that connects owners and renters for great vacations. Just like the above listed companies, they have a huge selection of RVs, campers, and trailers available for a wide variety of price points. They operate only in the United States.
They advertise 24/7 support to deal with issues that may arise. RV share also provides assistance if your vehicle was misrepresented on the listing, if you can't get a hold of the owner on the day of pickup, and if the owner cancels at the last minute.
4. Dealerships
A number of dealerships also offer rental options, so it's worth paying them a visit even though they won't lease you an RV. You can do a quick google search or take a look at the National RV Dealers Association website to find a rental location closest to you.
RV Financing
If you always want to have your camper at your disposal, a good alternative to leasing an RV is to finance the purchase of one. As you can imagine, RV rental costs add up quickly if you're camping regularly. If you see yourself utilizing your RV frequently, or even want to live in one long-term, purchasing an RV with financing is a good option.
Financing an RV purchase, just like with cars, allows you to decide on a down payment and loan term to fit your current financial situation. Obviously interest rates can vary, so make sure you take this into consideration when going through the entire buying and financing process.
RVs and campers do depreciate in value, but can be sold at any time. If you know that you won't be using your RV for a period of time, consider offering it for rent on the sites listed above (which isn't something you could do with a lease). This way you can quite easily cover your monthly loan payments by the money you make renting it out!
The drawback of buying and financing an RV is that, unlike with renting, you will assume all of the costs for maintenance, repairs, and storage.
Pros And Cons – RV Rental vs. Buying
Depending on your lifestyle, you may find that renting an RV is better than buying or vice versa. Buying an RV gives you freedom to use your vehicle at any time and will likely encourage you to travel more. You can customize your RV to make it uniquely yours and feel more comfortable and at home when you are on the road.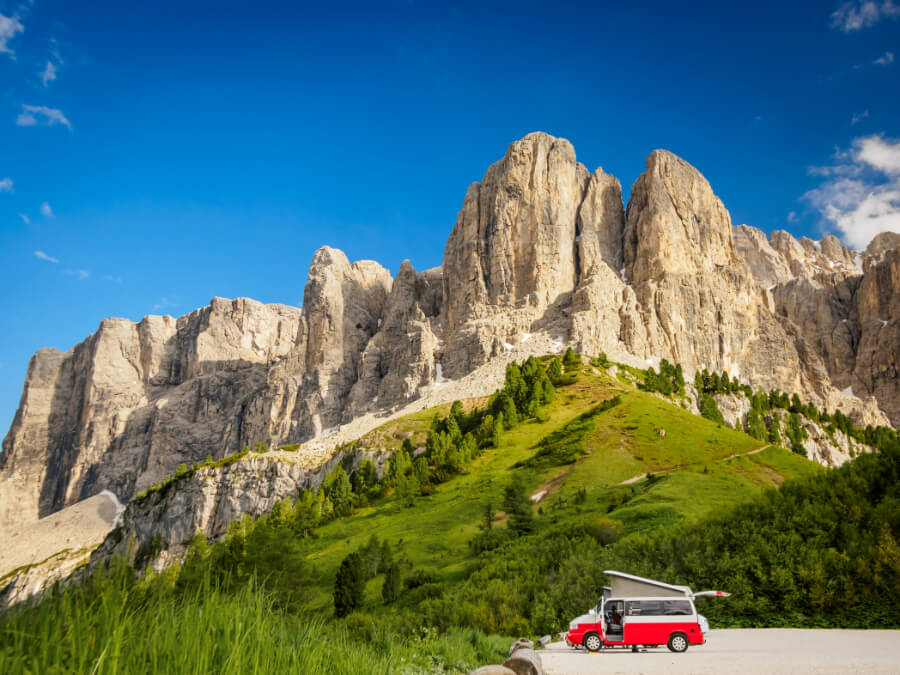 While buying an RV costs more up front than renting, depending on your financing options, the monthly payments are usually lower than renting an RV on a monthly basis (or whatever an RV lease would be if they existed).
The cons of buying an RV include the upfront cost, loan interest, ongoing maintenance and repairs, storage costs, and additional cost of gear/accessories.
RV rental is a great option, especially a long-term rental, if you don't plan on using an RV as your main mode of travel. This option provides flexibility! You don't have to worry about the costs associated with owning an RV. You do, however, run the risk of renting an RV that isn't exactly to your liking and spending more money in the long run.
Wrapping Up
While there is no way you can lease an RV the way you can lease a car, there are alternative options that provide a similar experience. There are a number of companies that offer their own vehicles for rent or that act as a marketplace for peer-to-peer rentals. The longer you rent an RV or camper, the cheaper the nightly costs will be.
If you're hesitant to fully commit to buying an RV, long-term rentals are a great alternative. On the other hand, financing is a good option if you want to own an RV but aren't in a position to buy it outright.
We hope you found this guide helpful. If you have any questions, feel free to ask us!